Kyoto: City of Art - Part 2

Matt Evans Staff Writer,
japan-guide.com
With countless beauty spots and a history spanning thousands of years, Kyoto is regarded as an essential stop on any Japan travel itinerary and deservedly so. While its main claim to fame may be its classic sightseeing spots however, there is a huge amount to see and do in this thriving, modern city besides tick off the usual temples and gardens.
In this two-part video project geared towards art lovers, we explore some of the city's most inspiring sites and experiences to enjoy on your next visit, whatever the time of day.
Day One
From Kyoto Station, we began our trip by taking the JR Line one stop to Tofukuji, and from there the Keihan Railway to Sanjo. For anyone interested in seeing a different side to Kyoto, Sanjo Dori is a great place to start - a busy street close to the city's main shopping hub, boasting some fascinating examples of western-influenced architecture from the 1850s to 1930s. The street's importance can be traced all the way back to the Heian Period, as one of the key thoroughfares in Kyoto's original imperial layout, while in the Edo Period it became a center for business transporting goods via the Tokaido Road to Edo, today Tokyo. With modernization, shops, banks and insurance companies sprang up along with a library and post office.
Our first here stop was the Sacra Building, a striking grey brick structure built in 1916 as a branch of the Fudo Chokin Bank. Now listed as a Tangible Cultural Property, the building has been divided up into stores selling fashion and handicrafts, but visitors may recognize some original features including its elegant wooden staircase.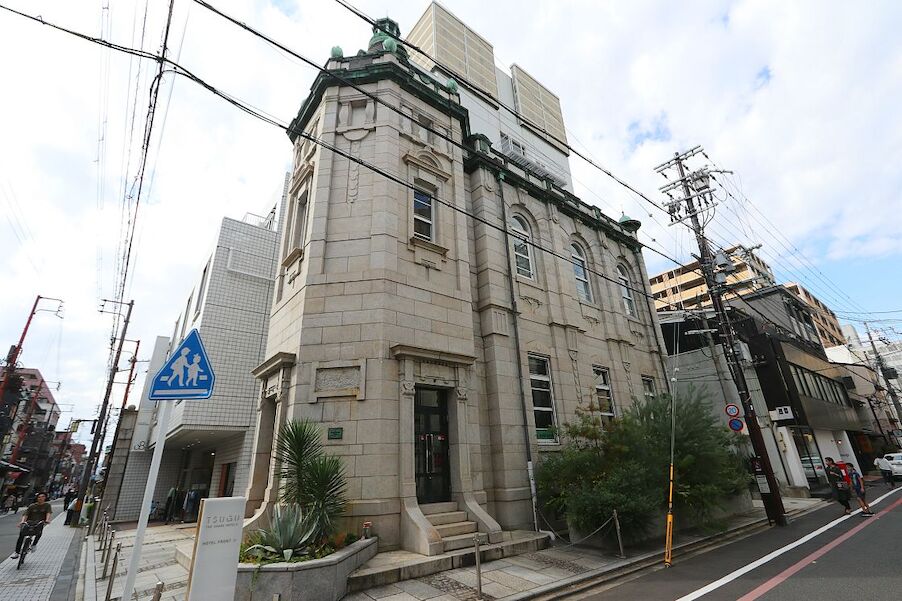 Nearby, the old Yabetoku Clock Shop dates to 1890 and is believed to be Japan's oldest western-style storefront. Although now home to a trendy clothing store, the building retains its original brick facade and a gorgeous wood and glass frontage in the art-deco style.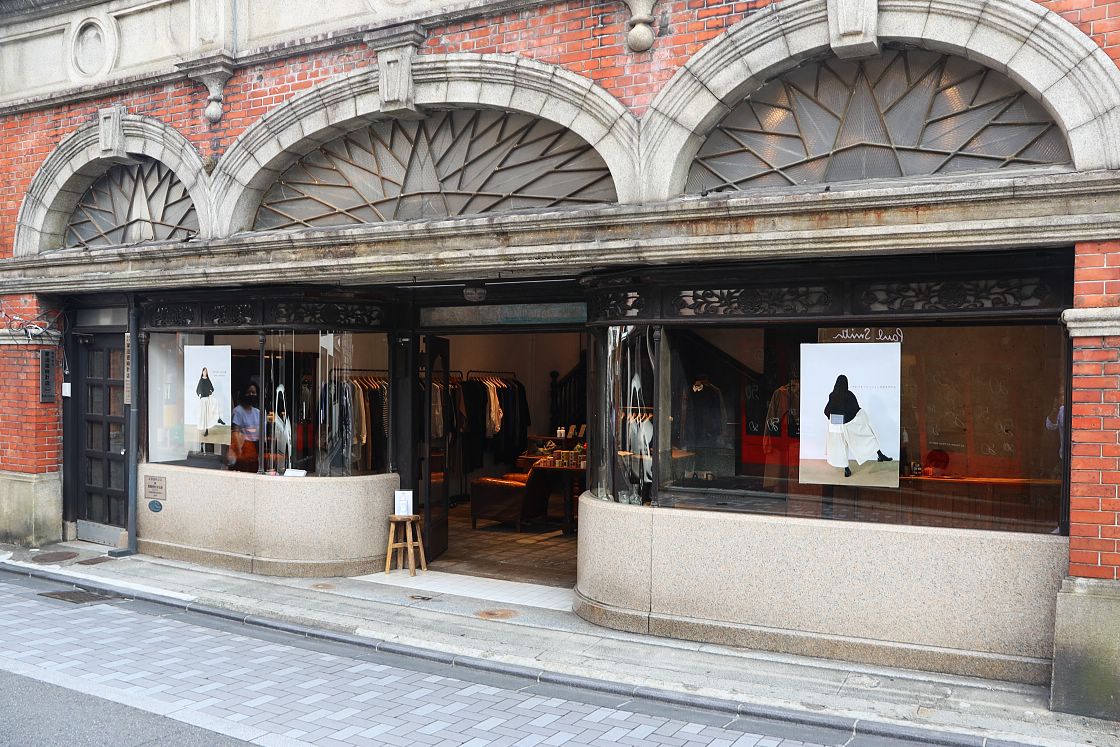 The street's most impressive sight is the former Kyoto branch of the Bank of Japan, a grand-looking building of red and white brick that towered over the neighborhood when it was first built in 1906.
Listed as an Important Cultural Property, the building today serves as an annex to the Museum of Kyoto but is still packed with fascinating architectural details from its original role.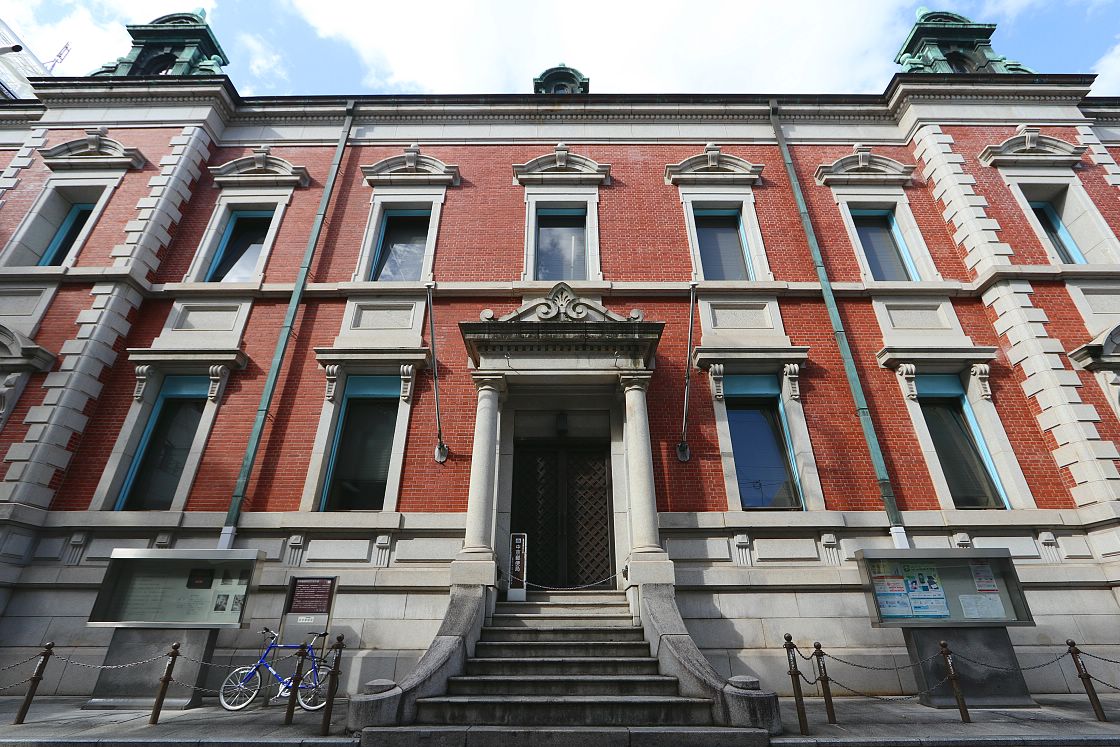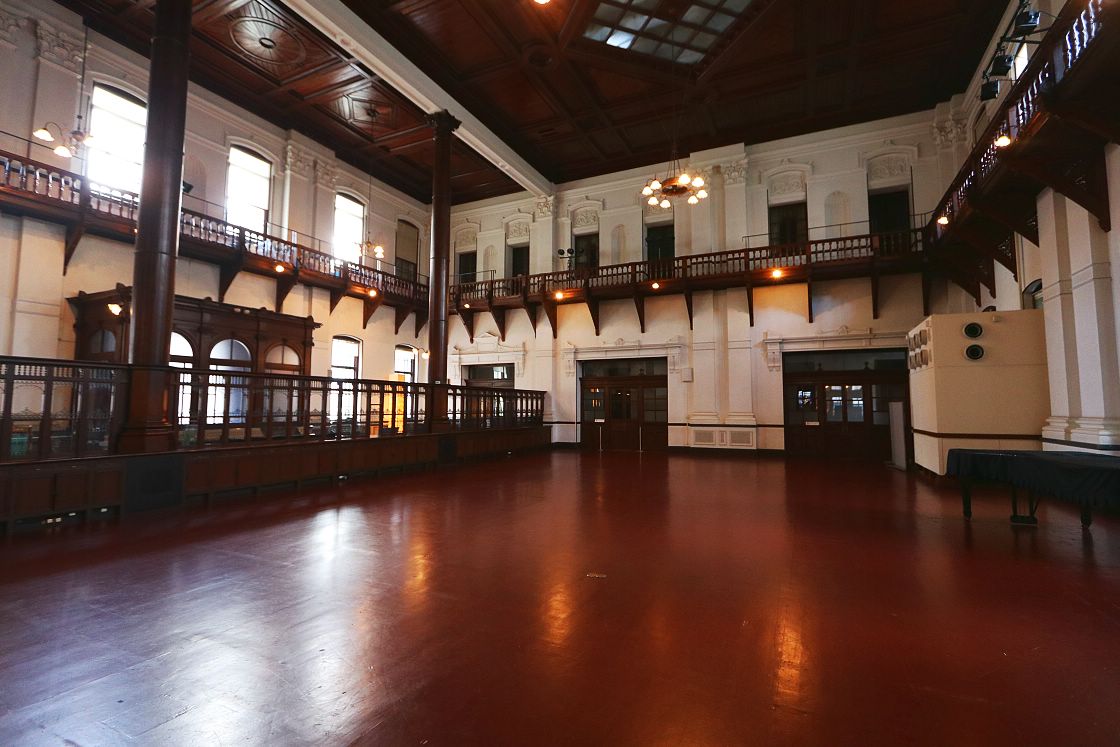 Over in the main building, visitors can take in a permanent collection covering the city's history from ancient times, and temporary exhibitions with a focus on art and culture.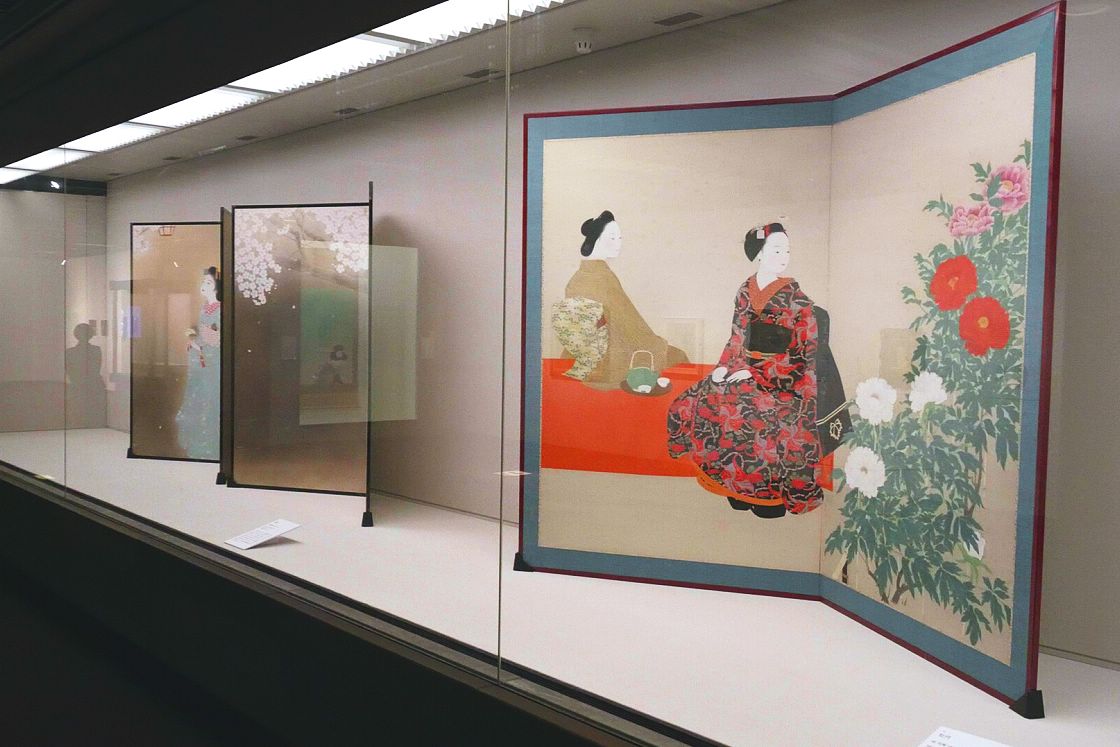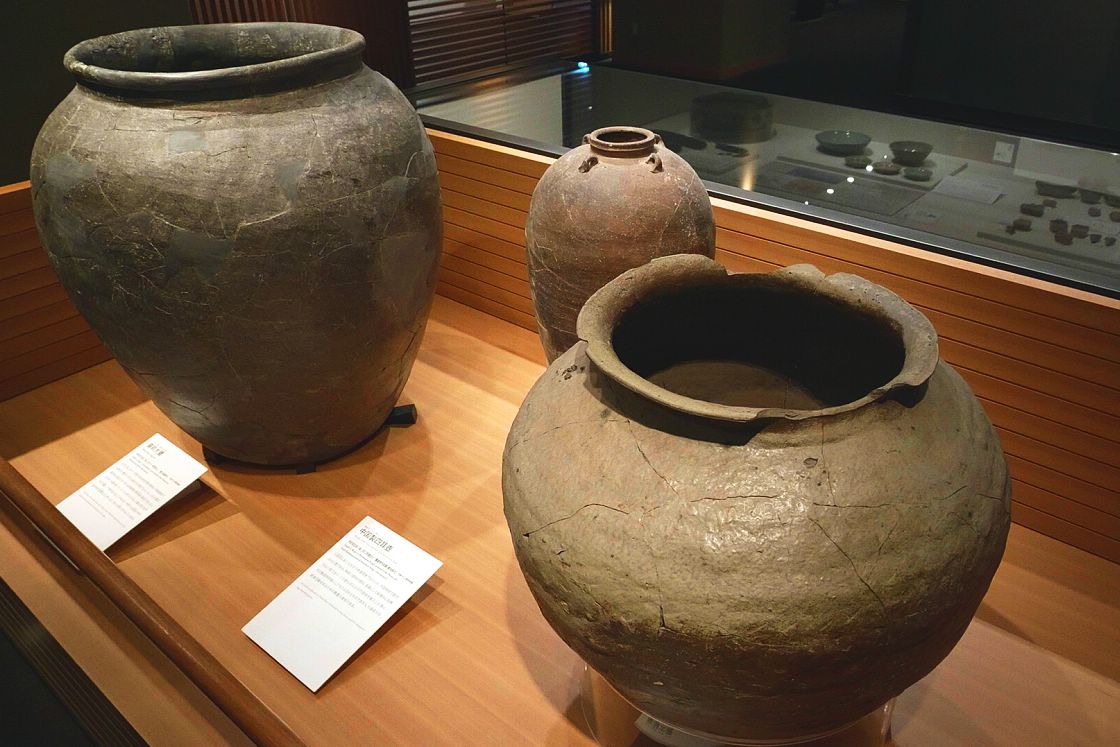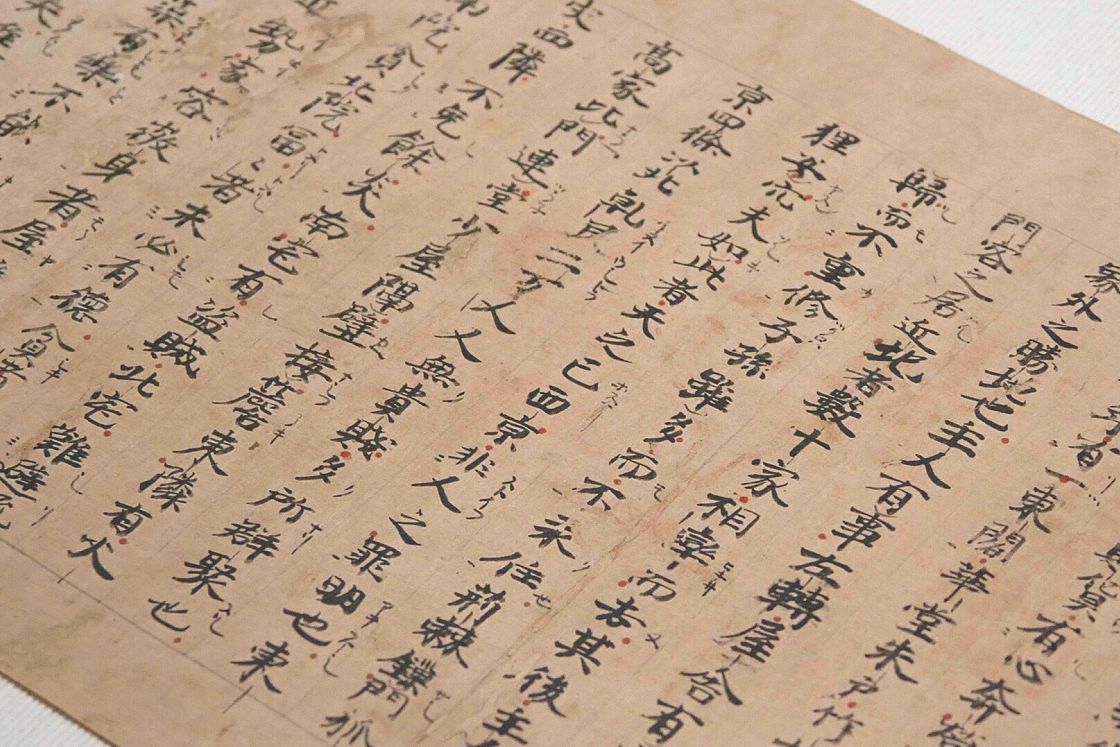 Our final stop along this street was an interesting art deco building, once the home of the Kyoto Bureau of the Mainichi Shimbun newspaper and with 1928, the year of its construction, proudly displayed above the entrance. As well as a cafe and small art gallery, the building is now home to GEAR Theater, an innovative non-verbal performance for the whole family.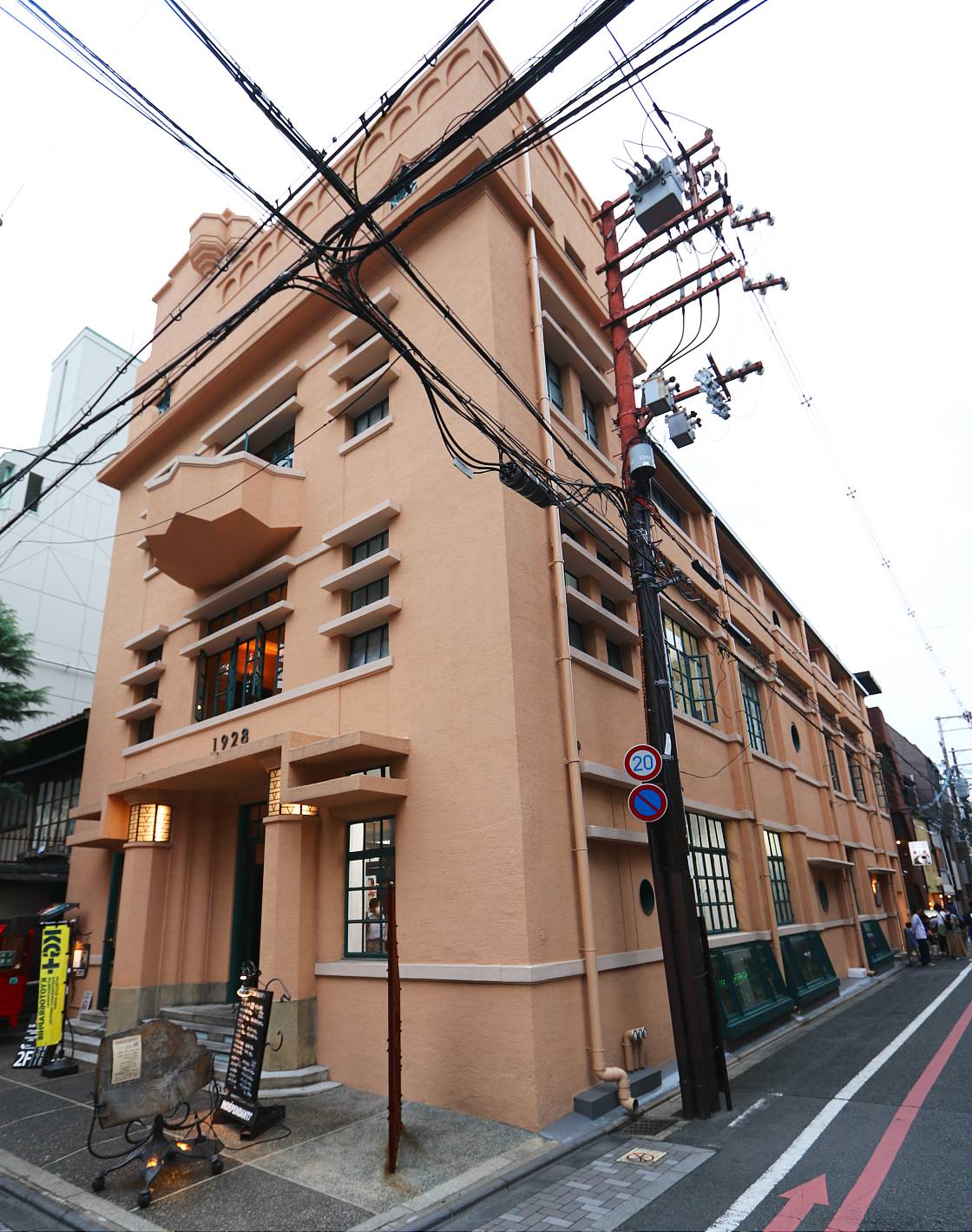 Set in a broken down toy factory in the far future, GEAR tells the story of four robot workers whose simple existence is changed forever with the sudden arrival of a living, female doll, in a performance combining dance, mime, juggling and sleight of hand.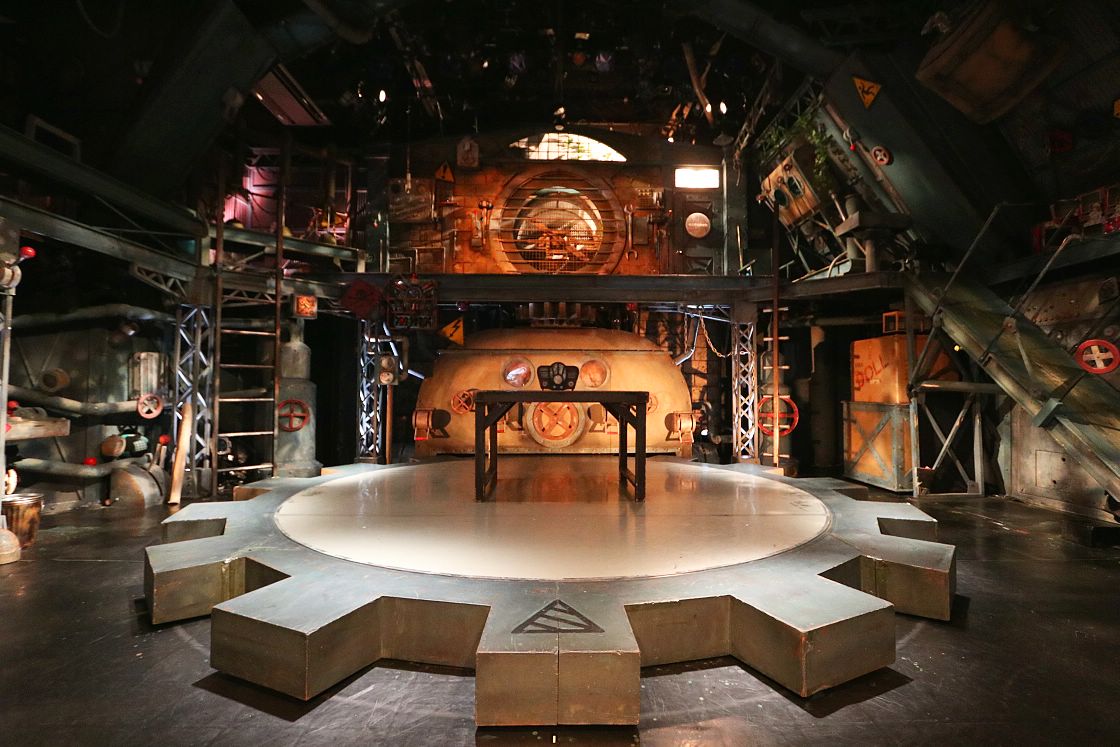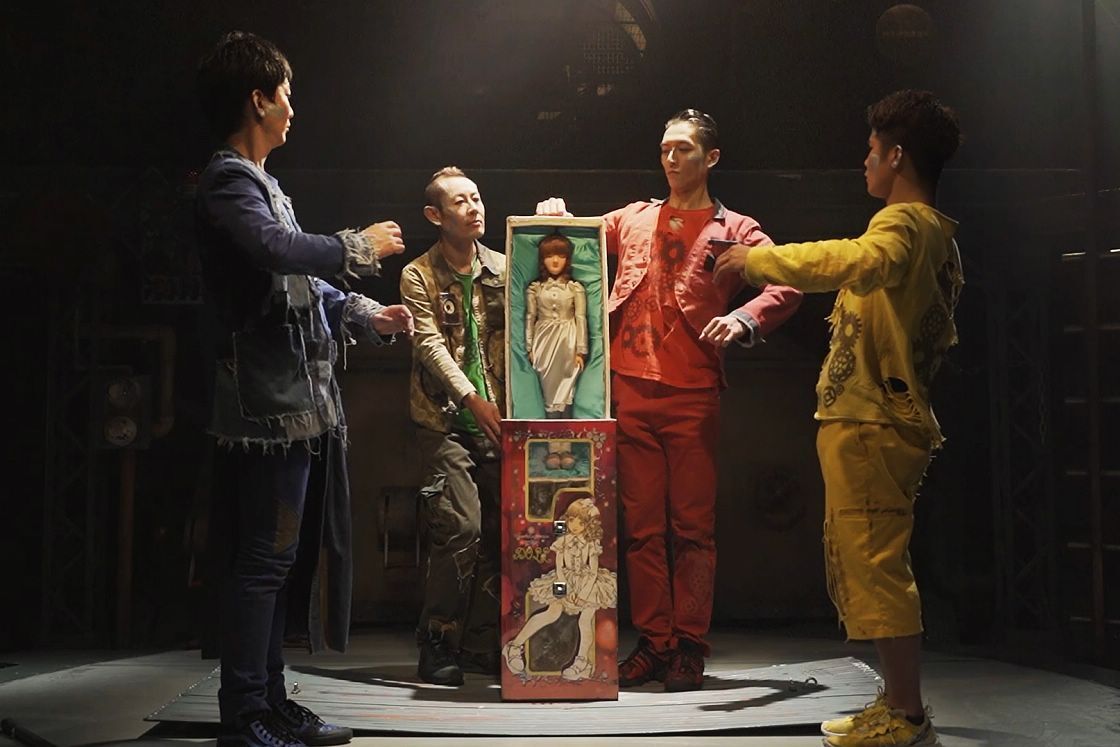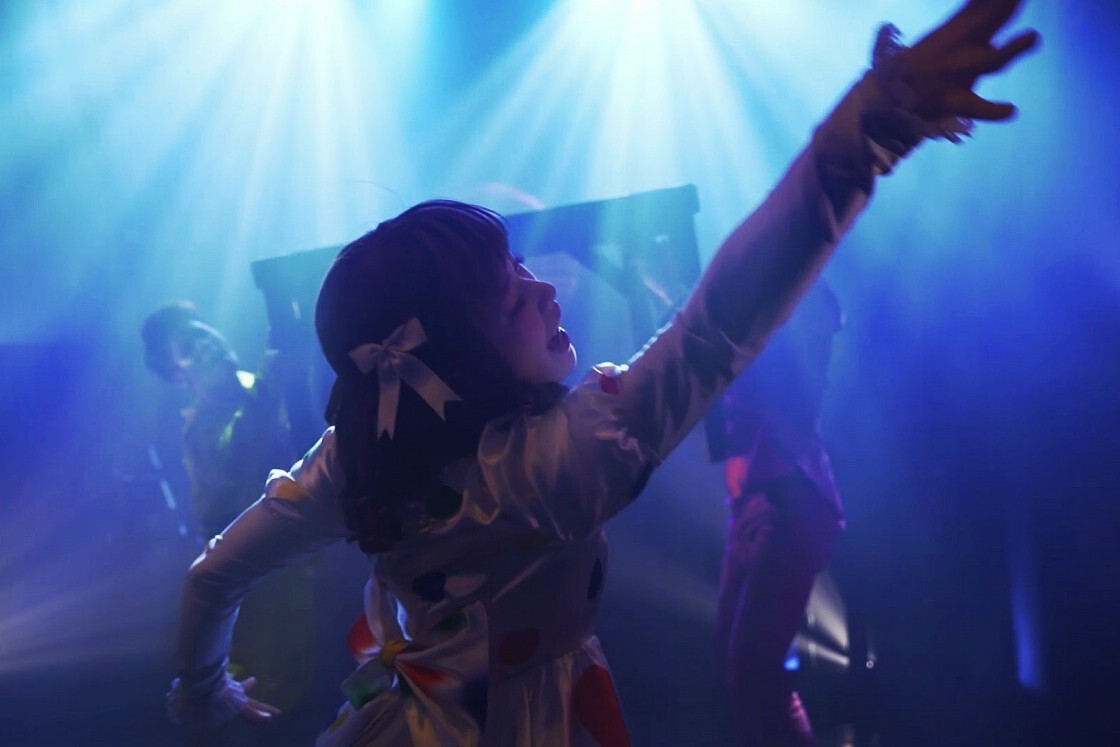 After enjoying the show, we retraced our steps to Kyoto Station and checked in to our hotel for the night, . Built around a beautiful, light filled atrium, The Thousand Kyoto boasts a sharp, modern design, while its location just a few steps from Kyoto Station makes it the ideal starting point to explore the city.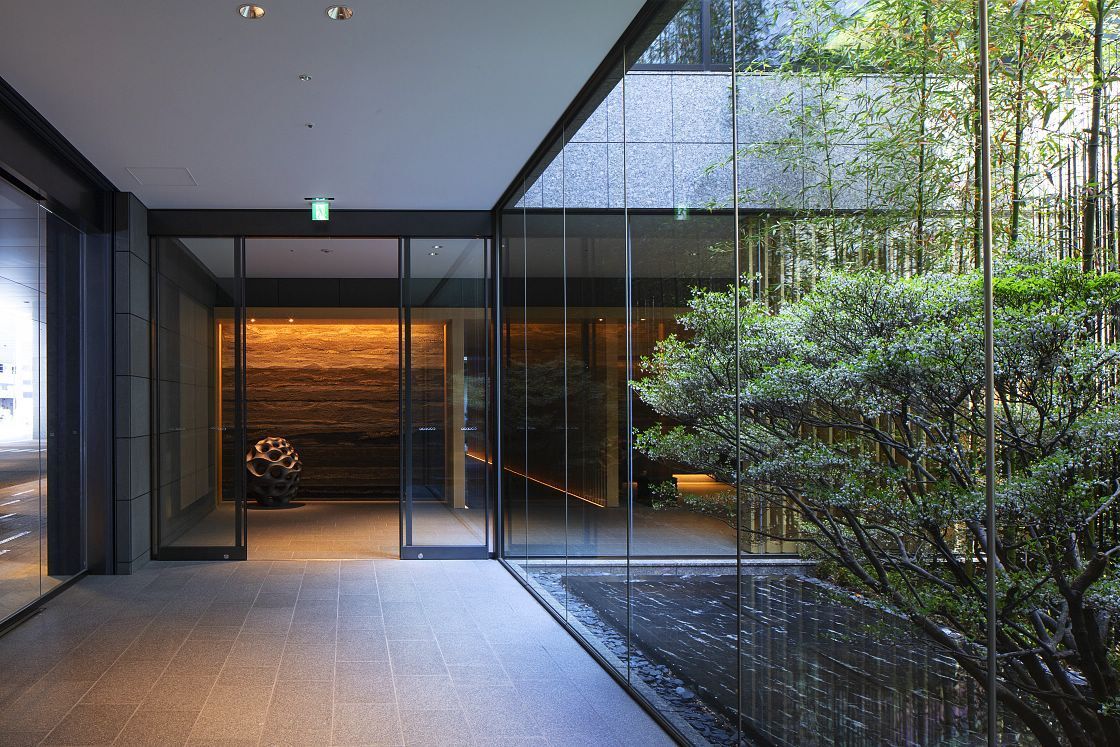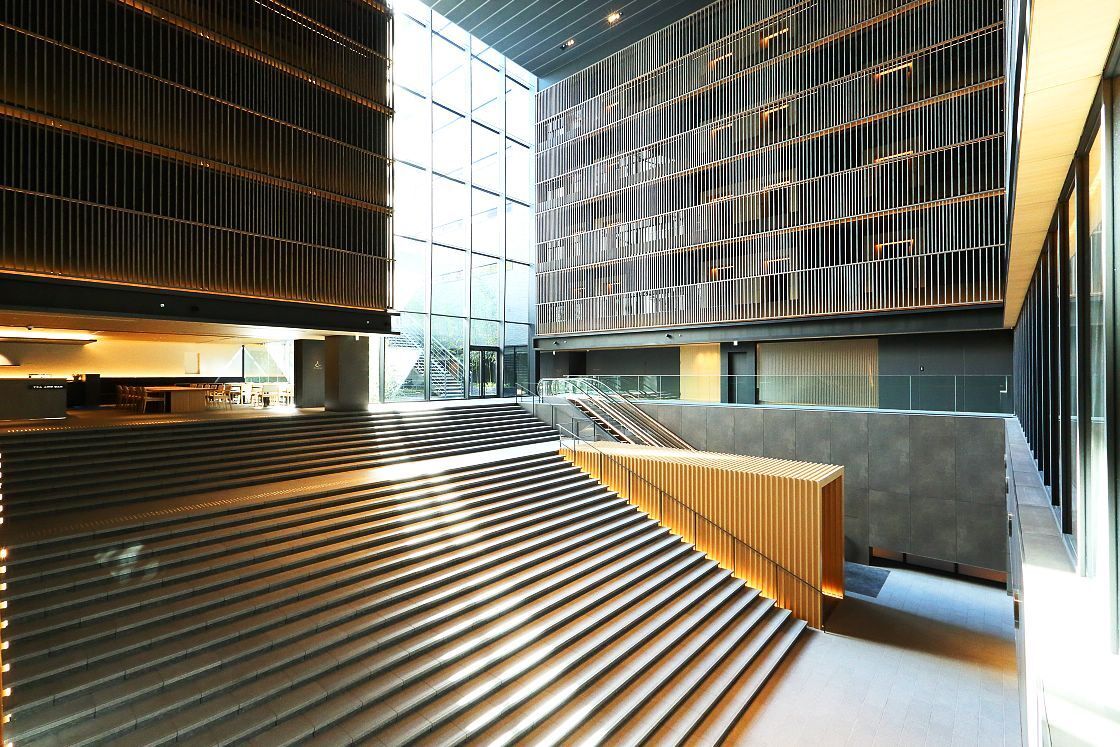 For our evening meal, we were treated to an artfully presented course dinner at Scalae, one of the hotel's two restaurants, specializing in contemporary Italian cuisine.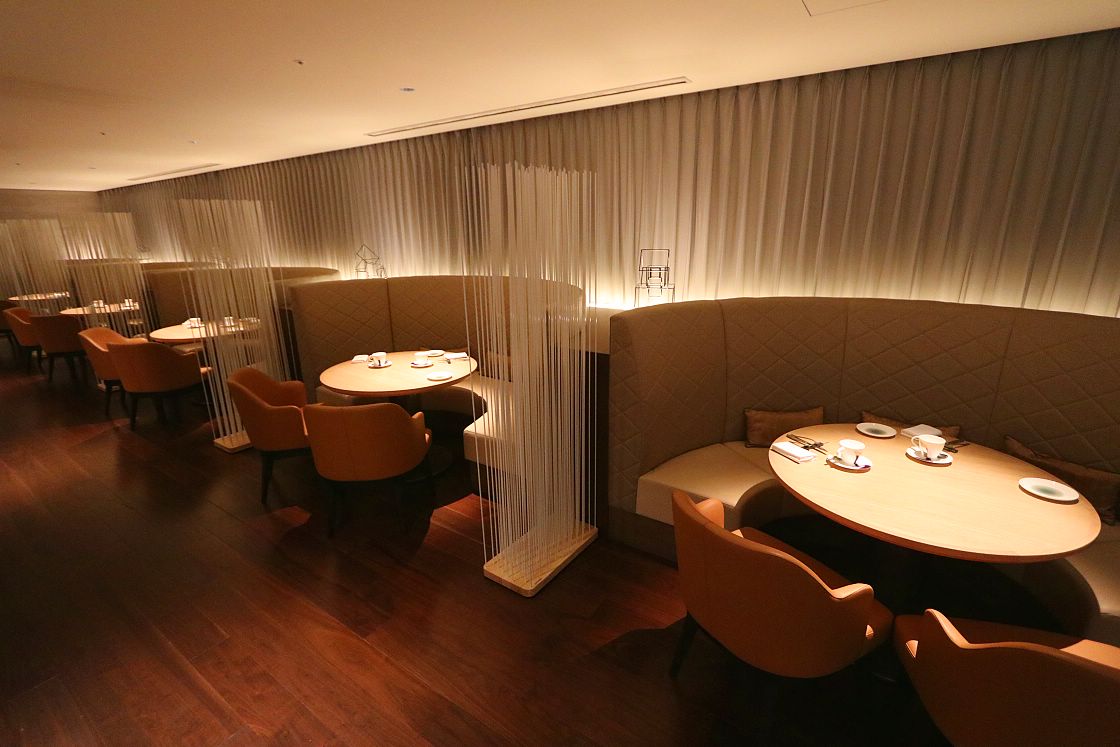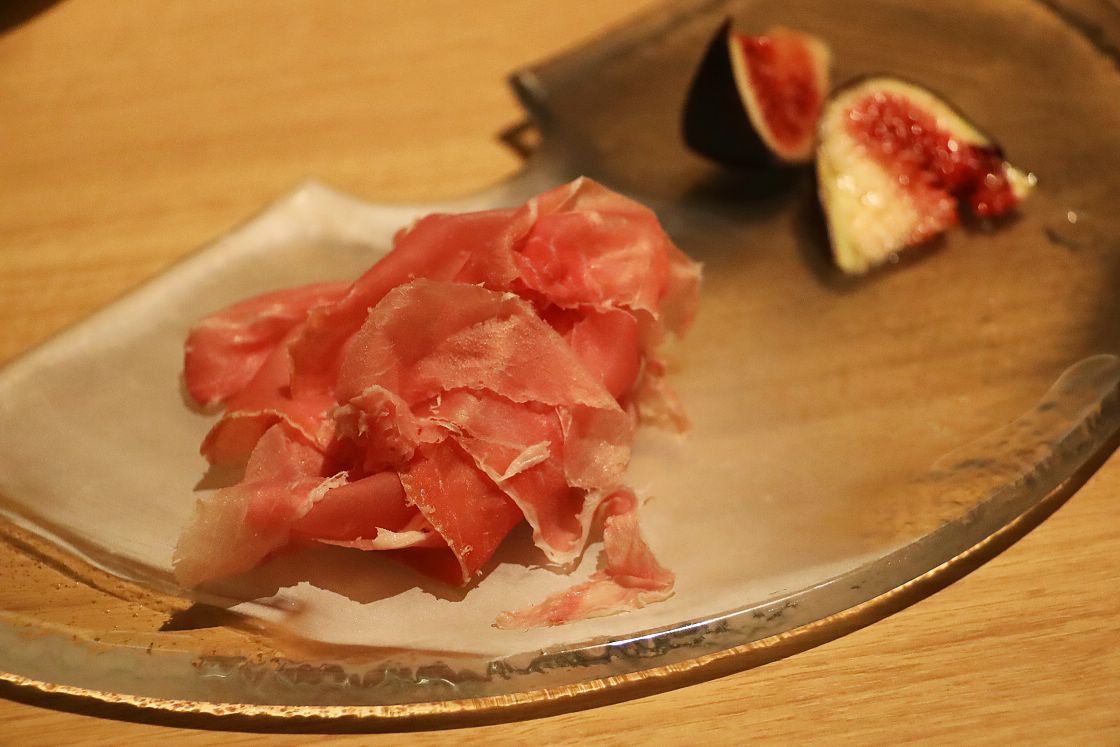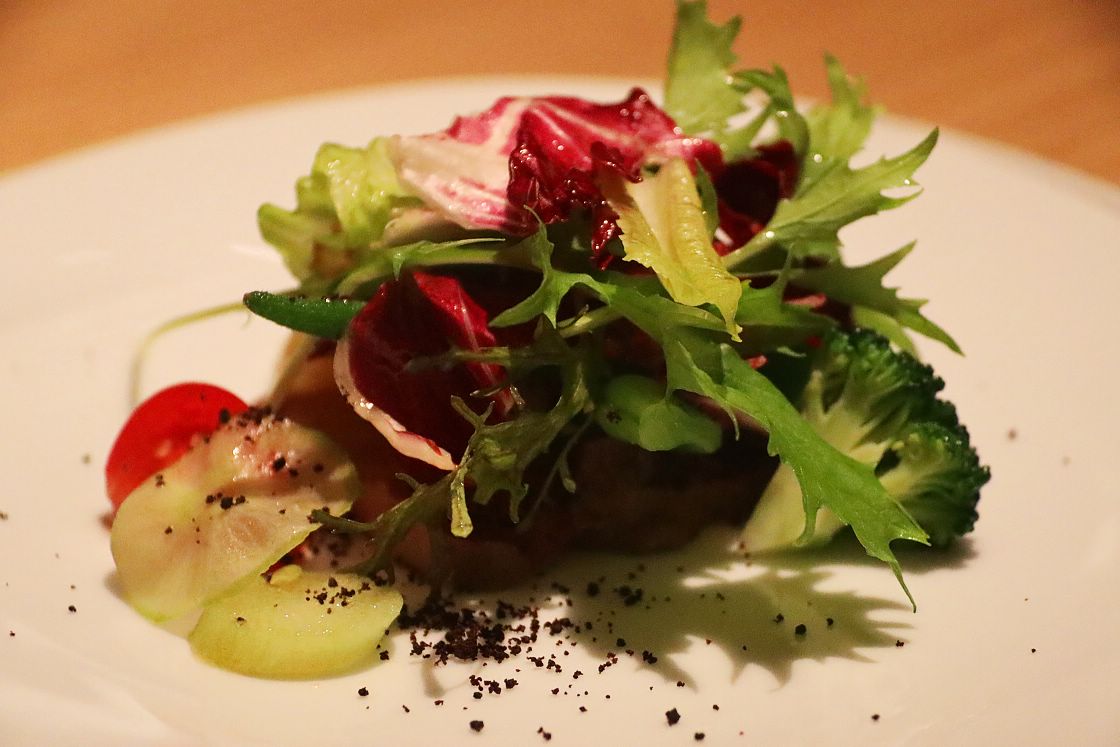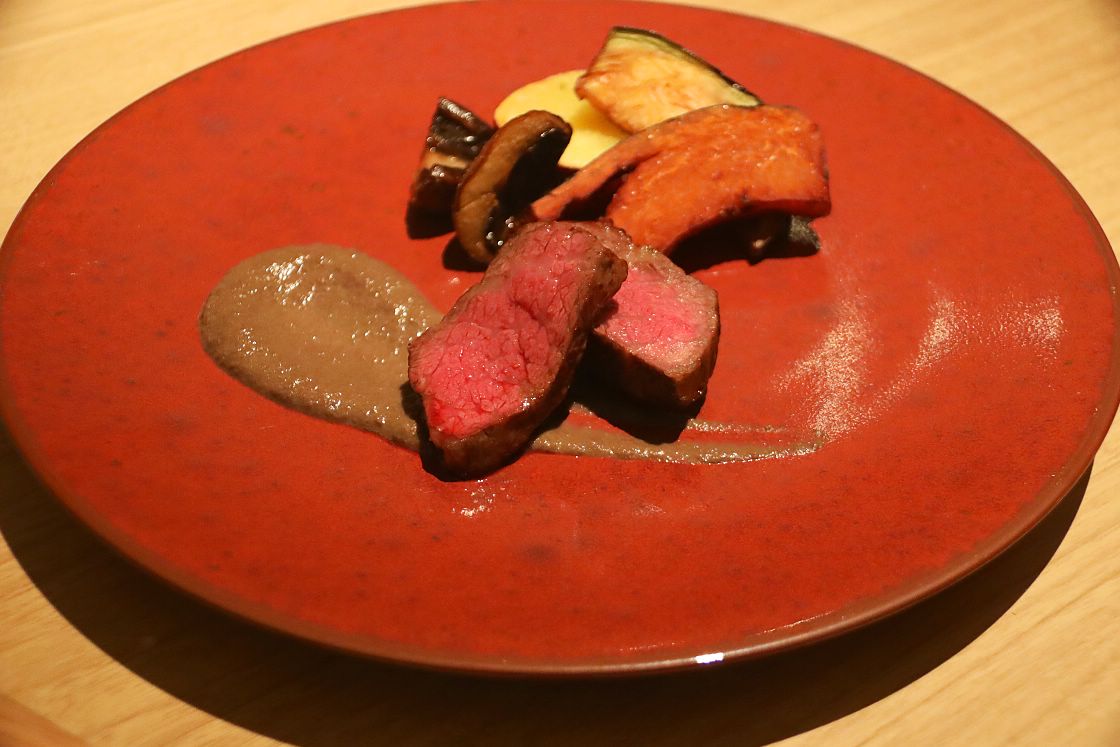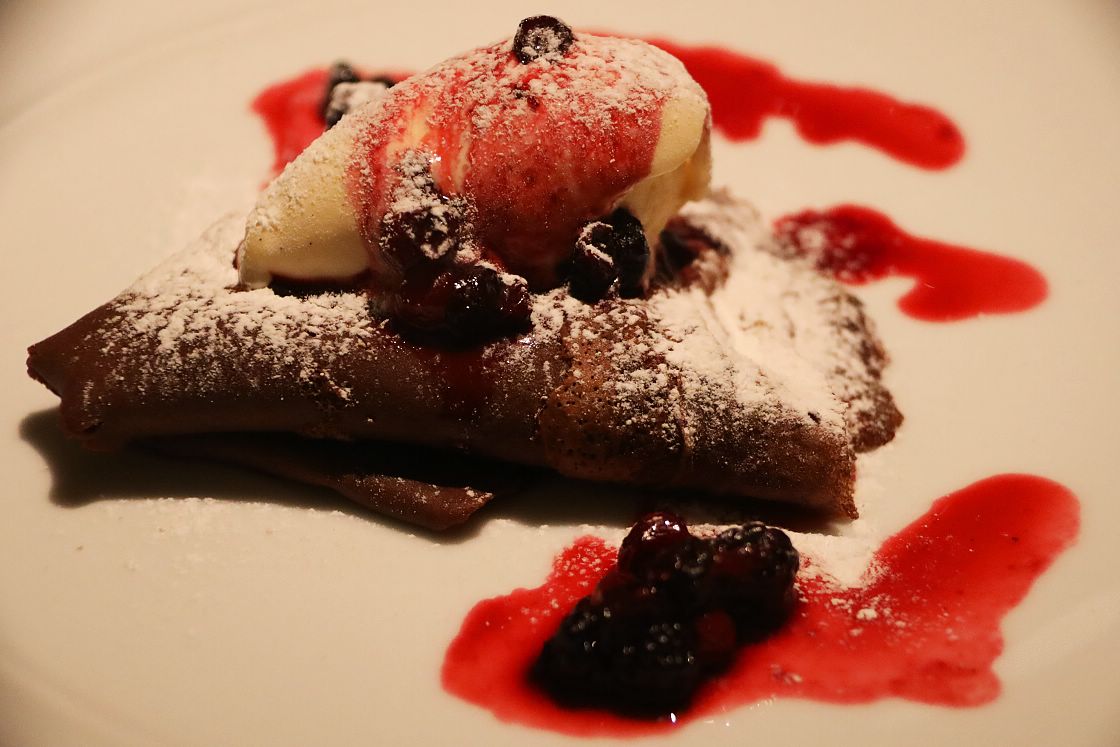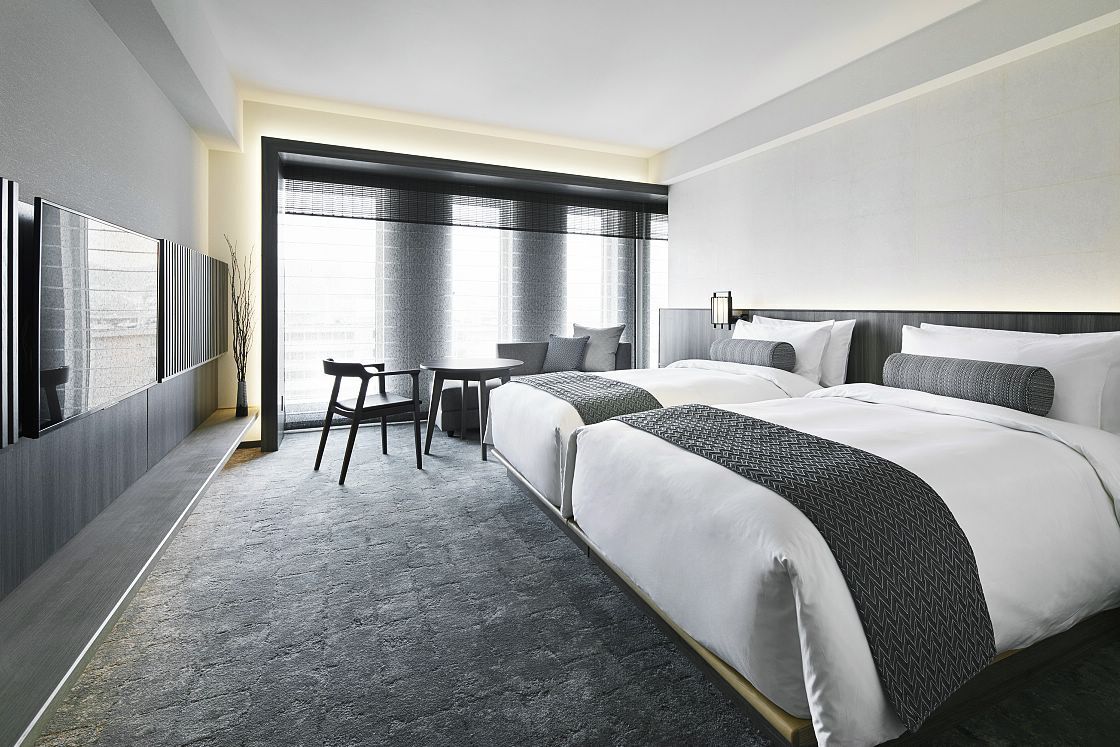 Day Two
The next morning, we made an early start with breakfast at the original branch of Inoda Coffee, a popular coffee chain in operation since 1947. Located three blocks to the east of Karasuma Oike Station, the cafe's cozy interior and smartly dressed waiting staff give it a pleasantly nostalgic feel.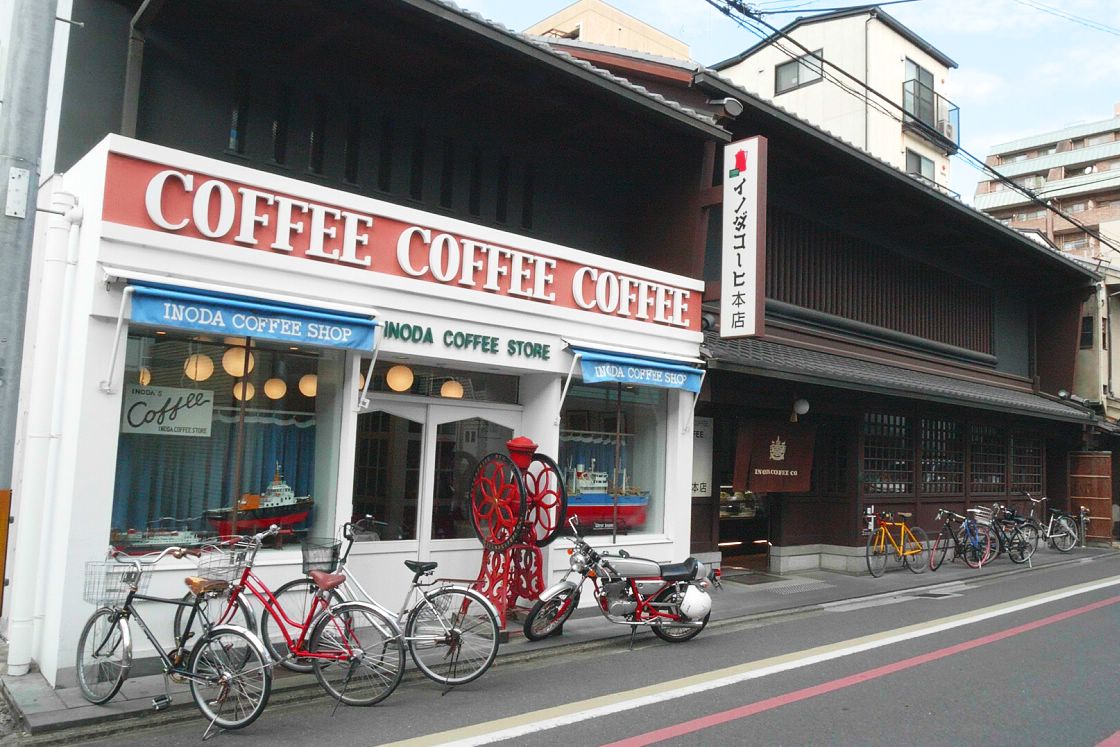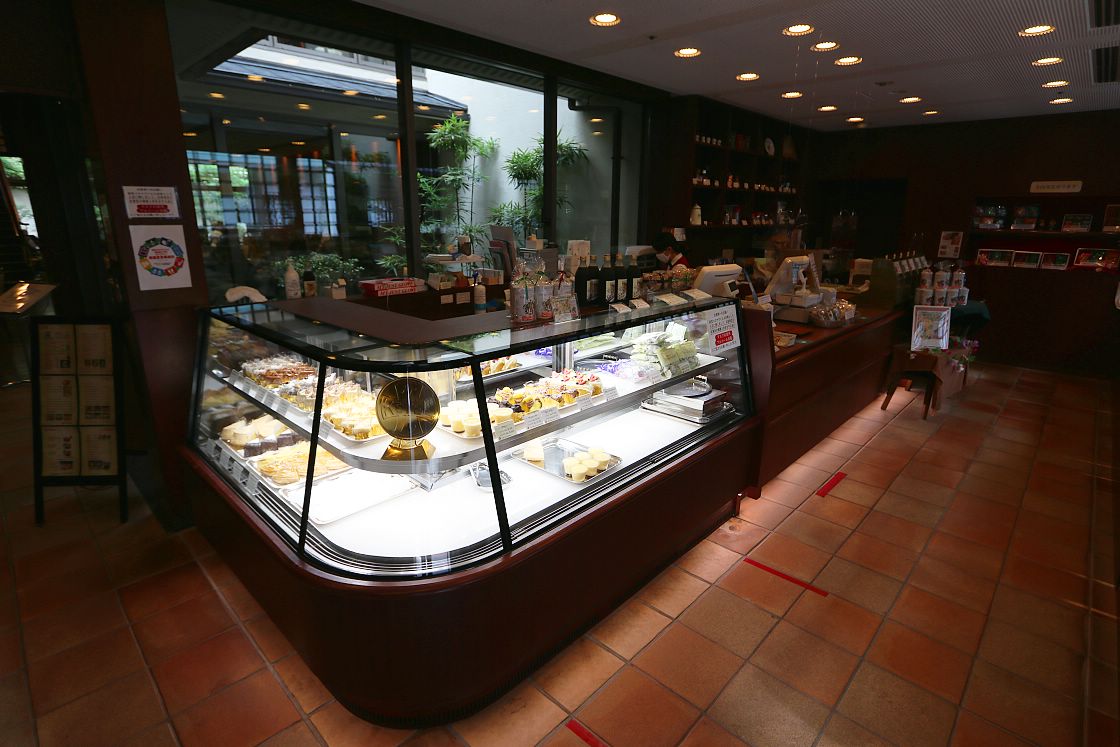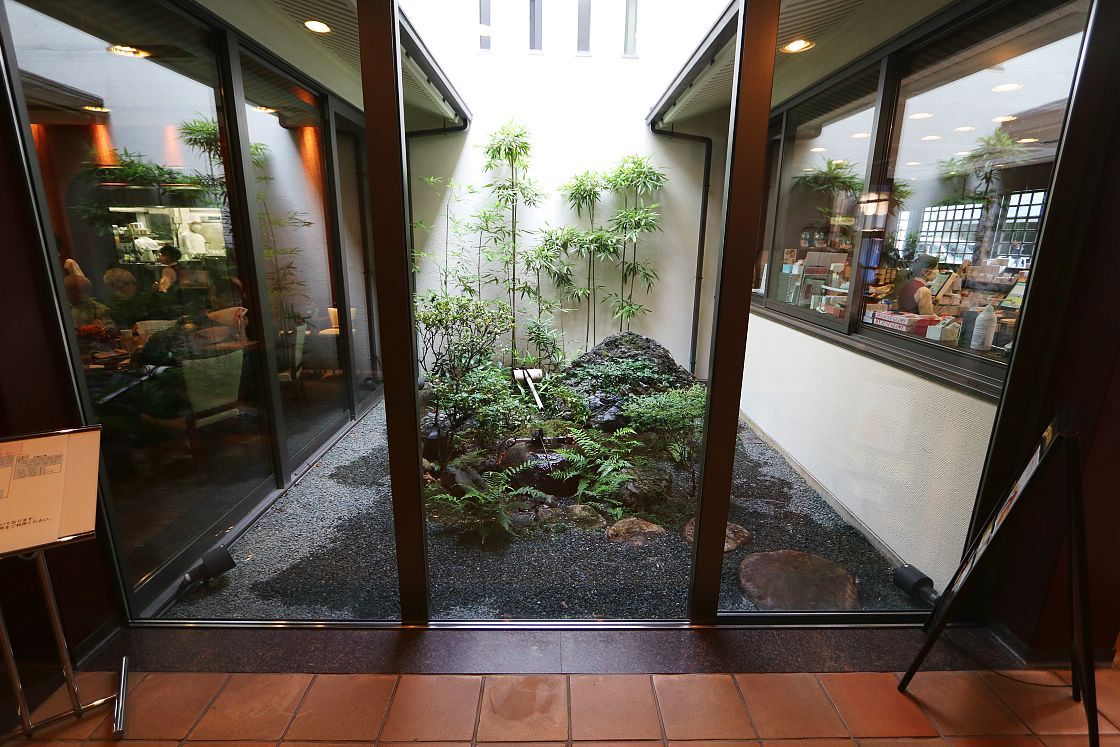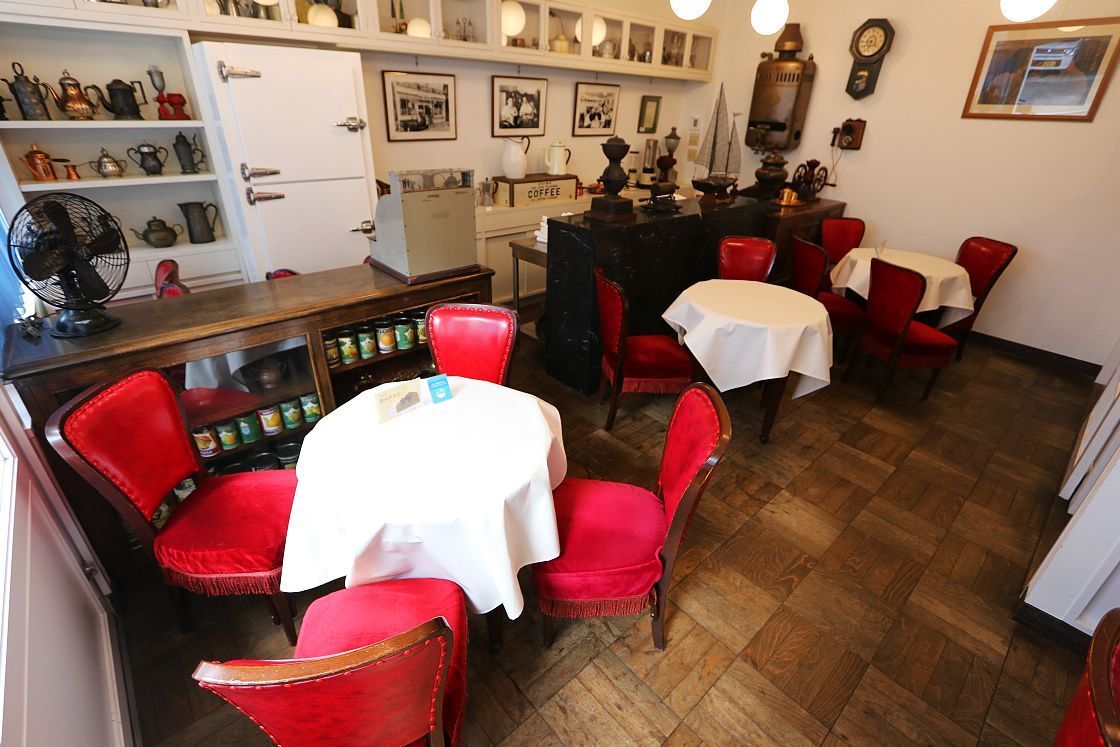 From Inoda Coffee we took a twenty-minute walk to Nijo Castle, one of just a handful of castles with an original palace building and a fascinating example of samurai architecture.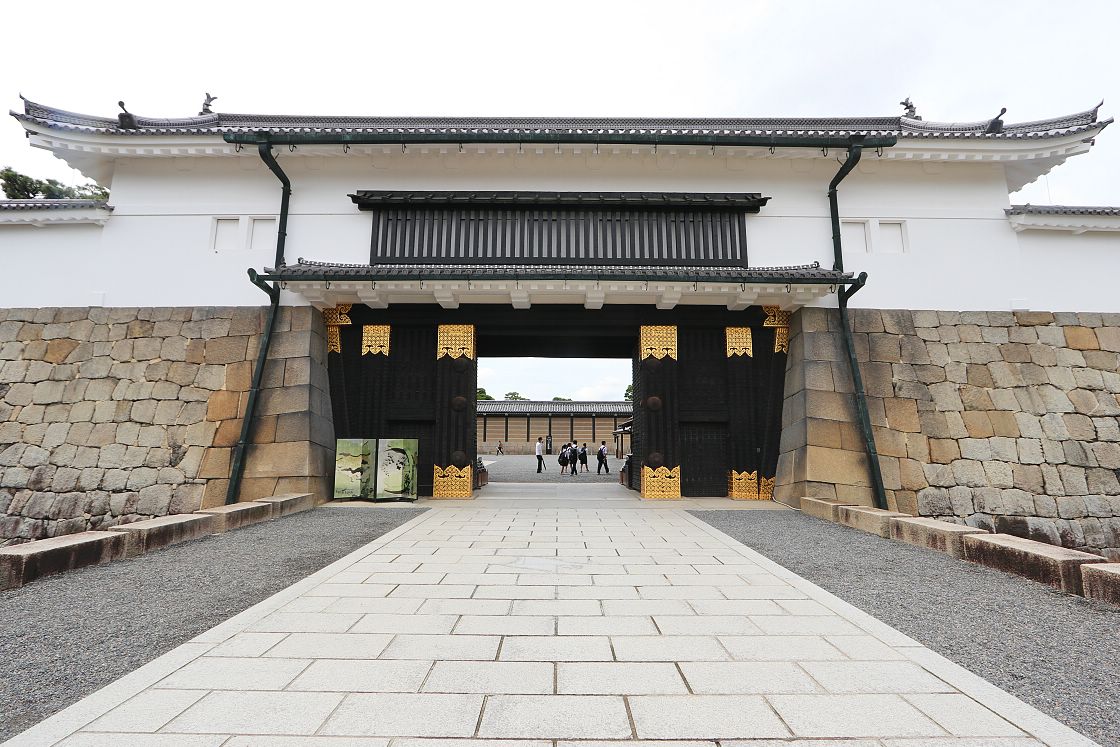 Built by Shogun Tokugawa Ieyasu at the height of his power, the castle served as his residence, headquarters and an important prestige symbol on visits to the city.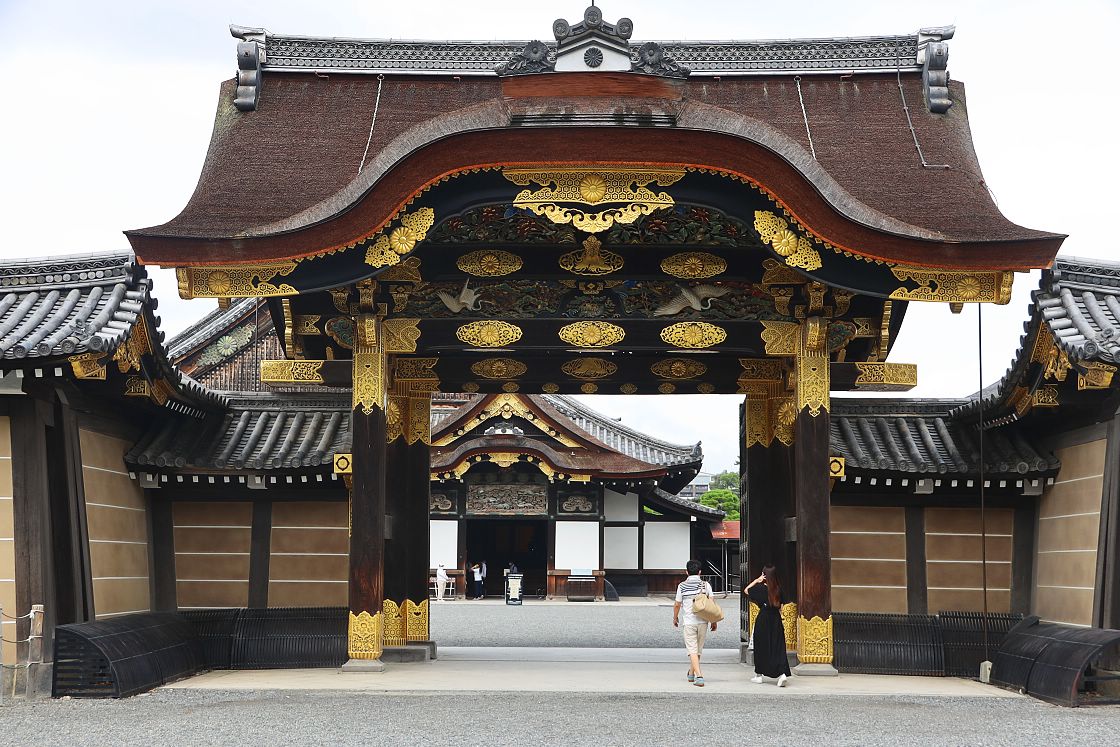 Set in attractively landscaped grounds, the castle's main attraction is the Ninomaru Palace - a series of interconnected wooden buildings containing meeting rooms, feasting and audience halls and the shogun's own private apartments. Throughout, the palace is lavishly decorated with fine carvings and painted screens, all charged with political symbolism.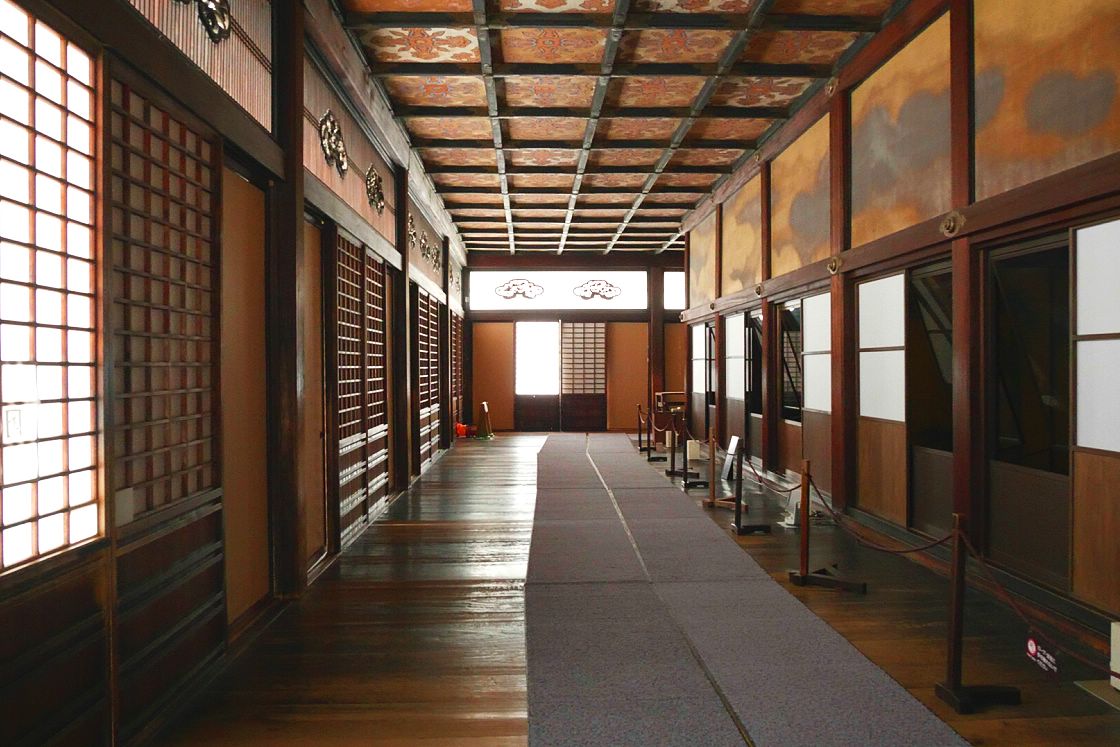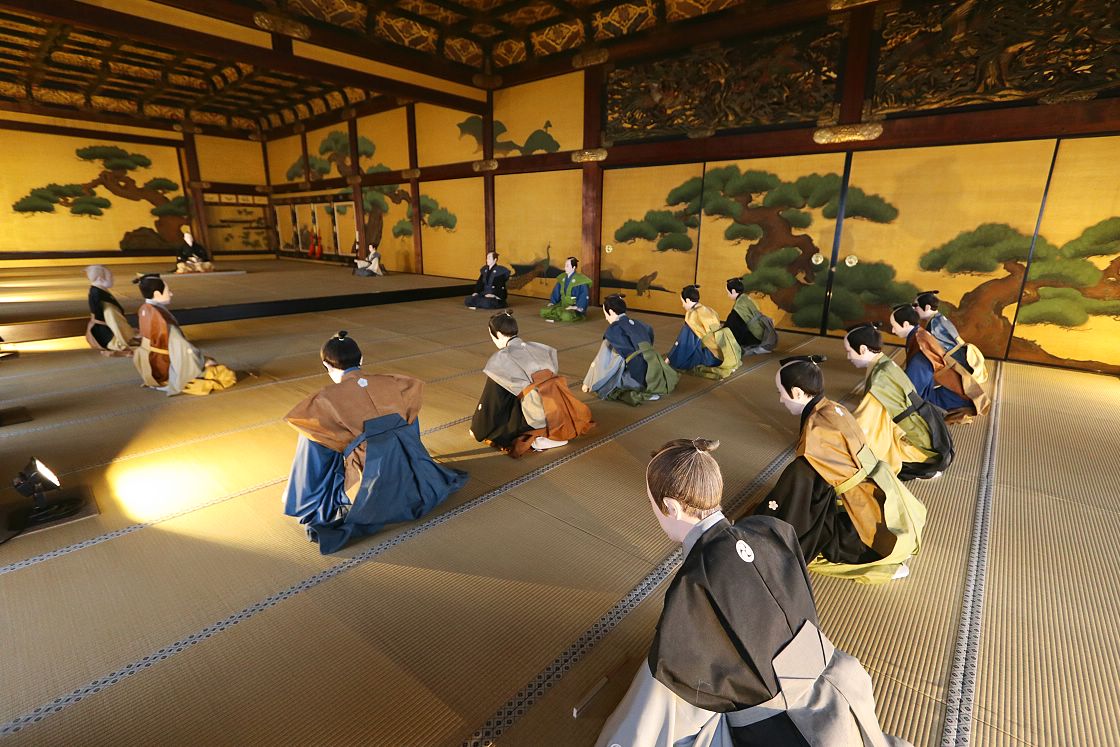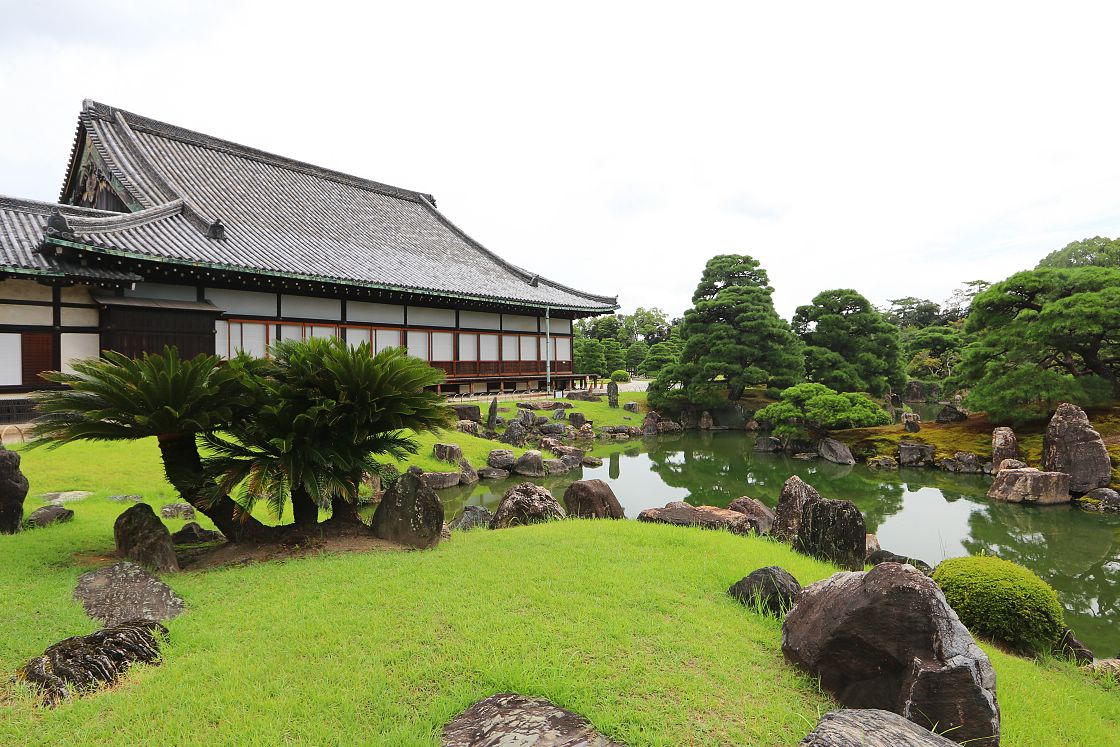 After taking the subway southeast to Kyoto Station, we made a stop at the Kaikado Cafe, a stylish coffee shop run by the city's oldest manufacturer of tea caddies.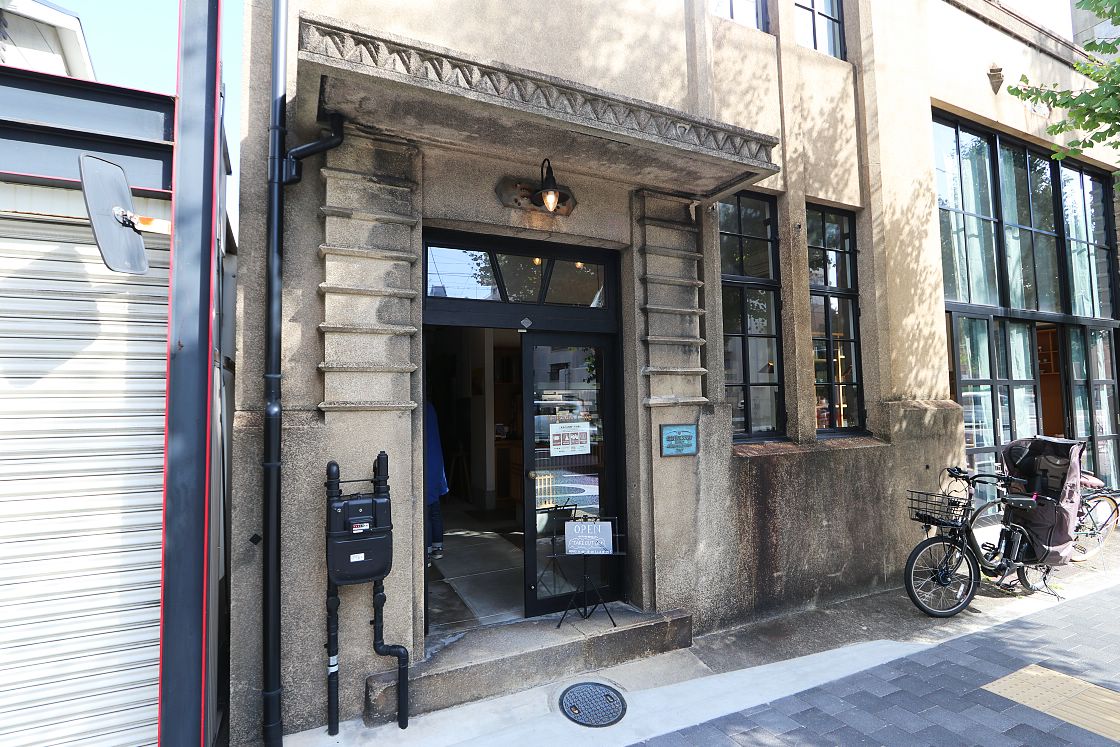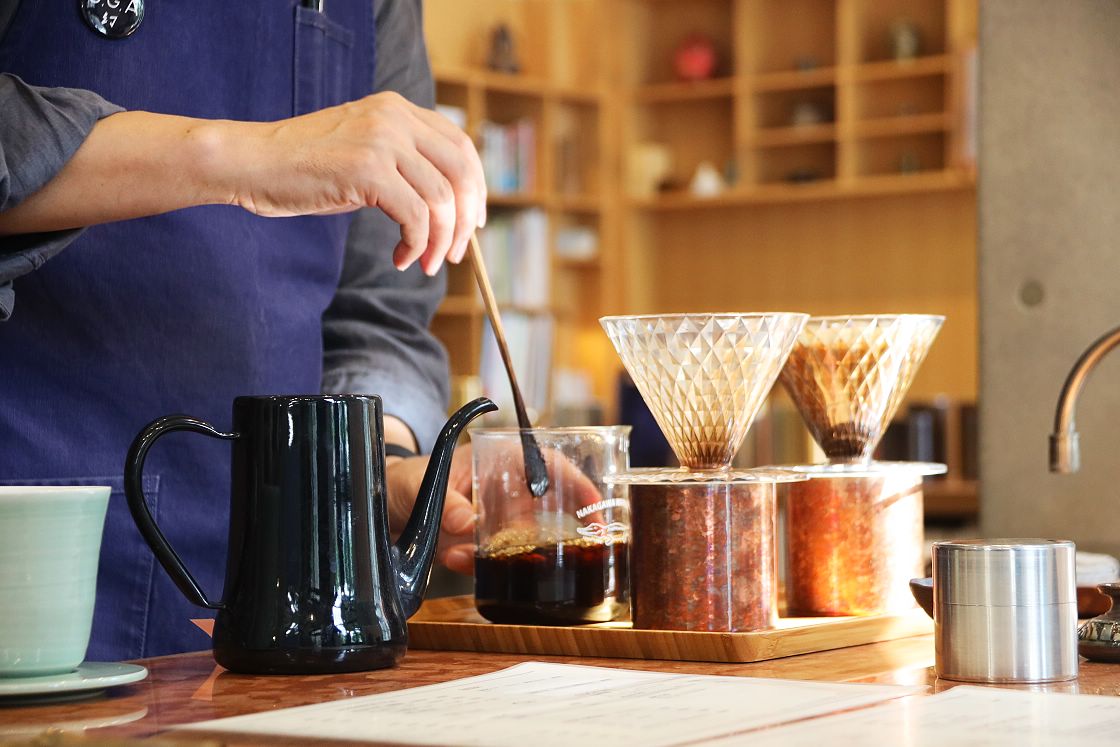 After enjoying some delicious coffee and cake, a five-minute stroll along Kawaramachi Street brought us to the Kaikado Store. Here we found a whole range of the company's iconic cylinders, each one expertly handcrafted with a design virtually unchanged since 1875.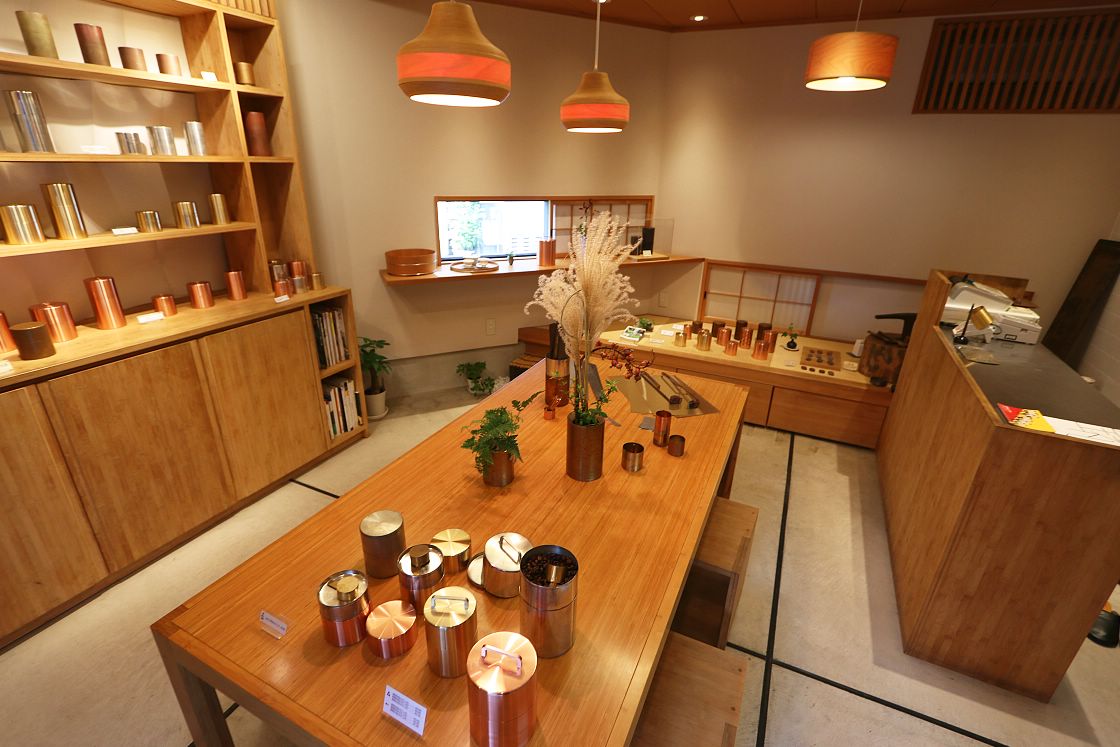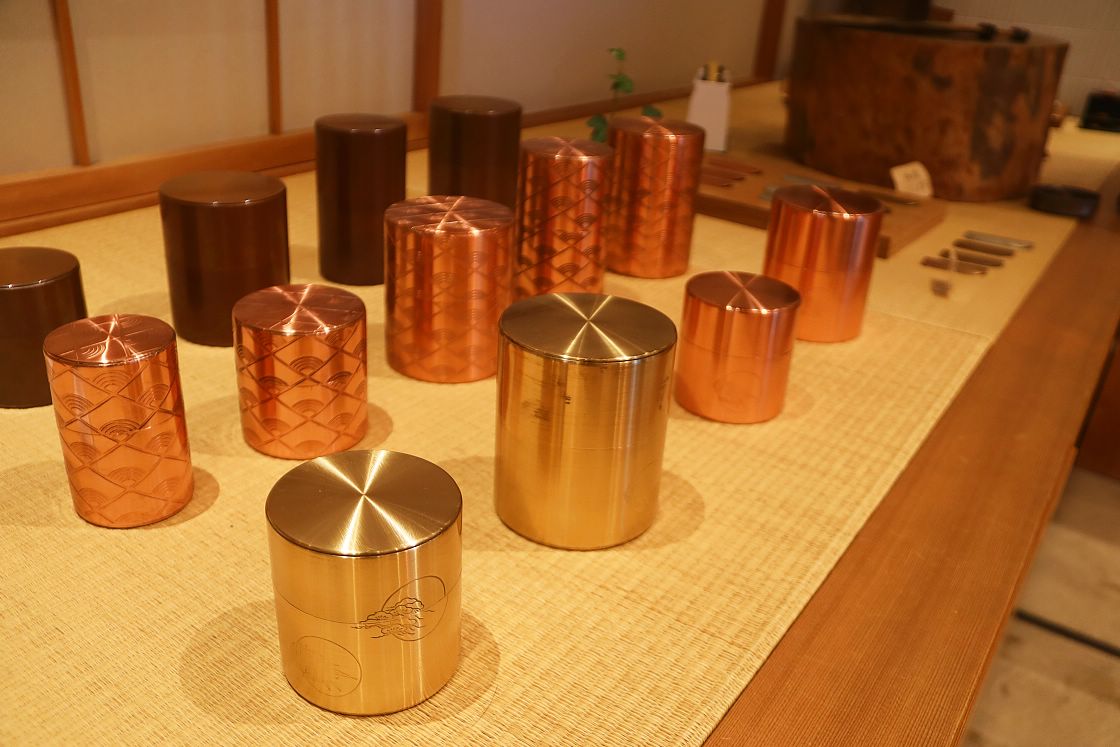 For our final stop, we took a fifteen-minute walk across the river to the Kyoto National Museum, one of the oldest and most distinguished in the country. Divided into two large buildings, the museum usually hosts rotating exhibitions drawn from its extensive permanent collection in a sleek modern structure by architect Taniguchi Yoshio, while special visiting exhibitions are held in a grand redbrick building first opened in 1895. Due to renovation work on the old building however, exhibition of both kinds can currently be found in the new building.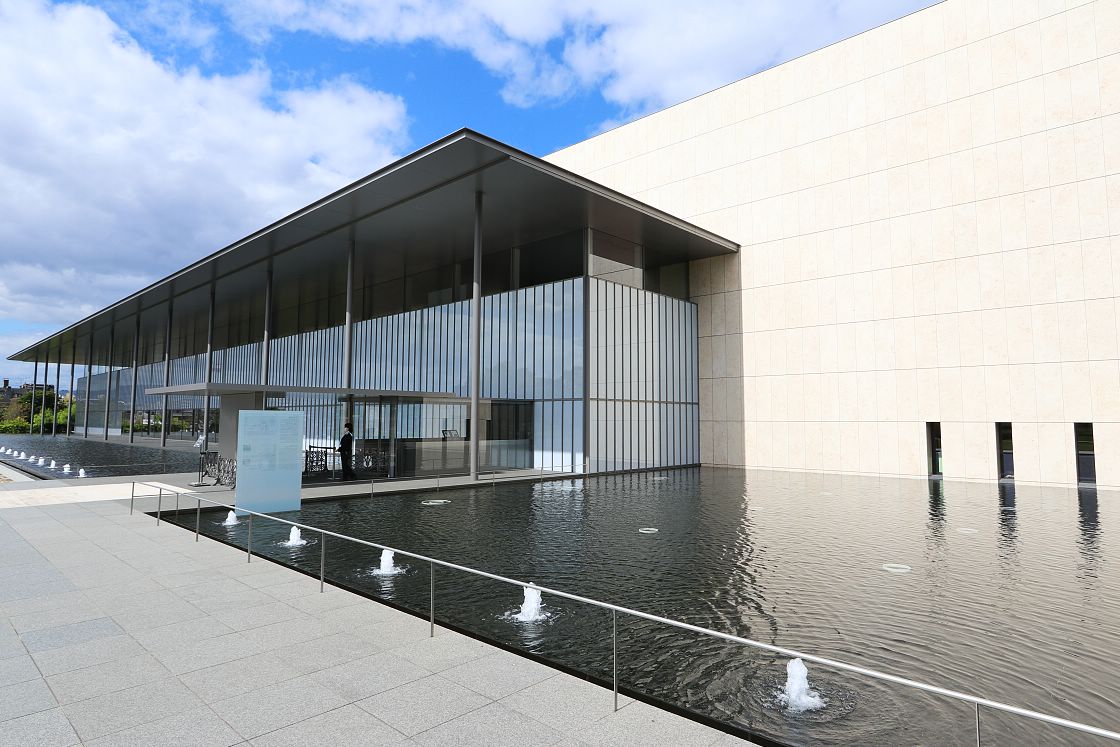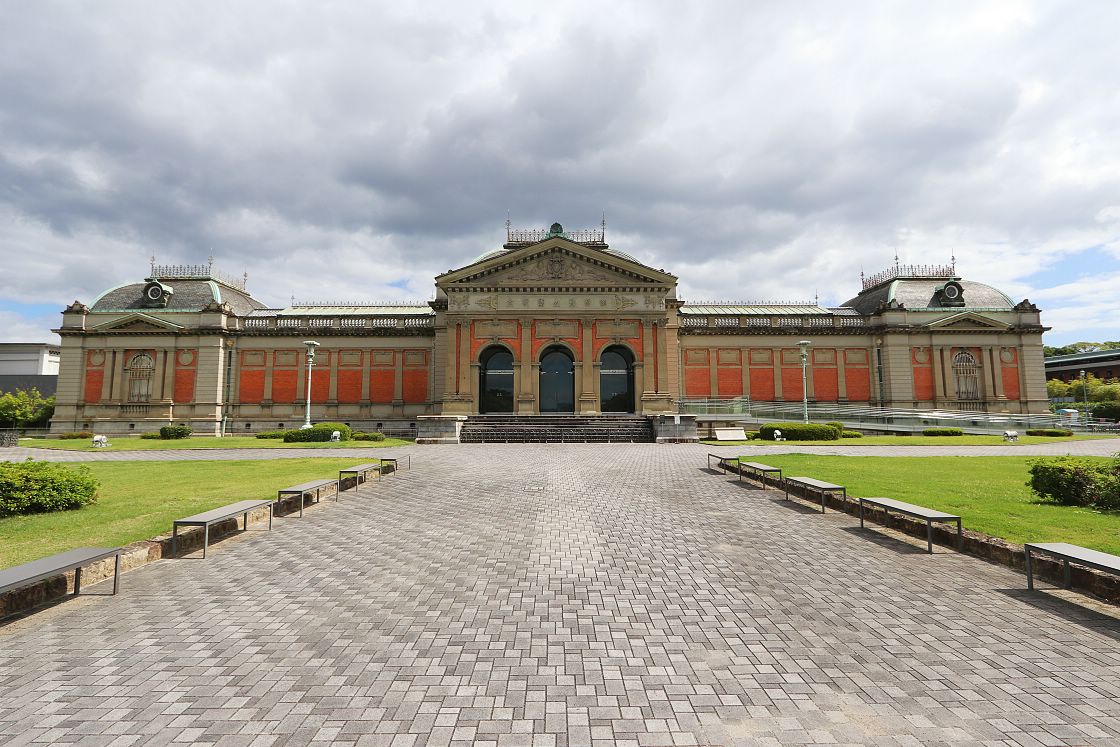 After the museum, our four days in Kyoto was drawing to an end and it was time to begin the journey home. In the course of our two-part trip, we had a great time exploring some of the city's cultural highlights but of course there is always more to discover here and we left feeling inspired, eagerly looking forward to our next visit.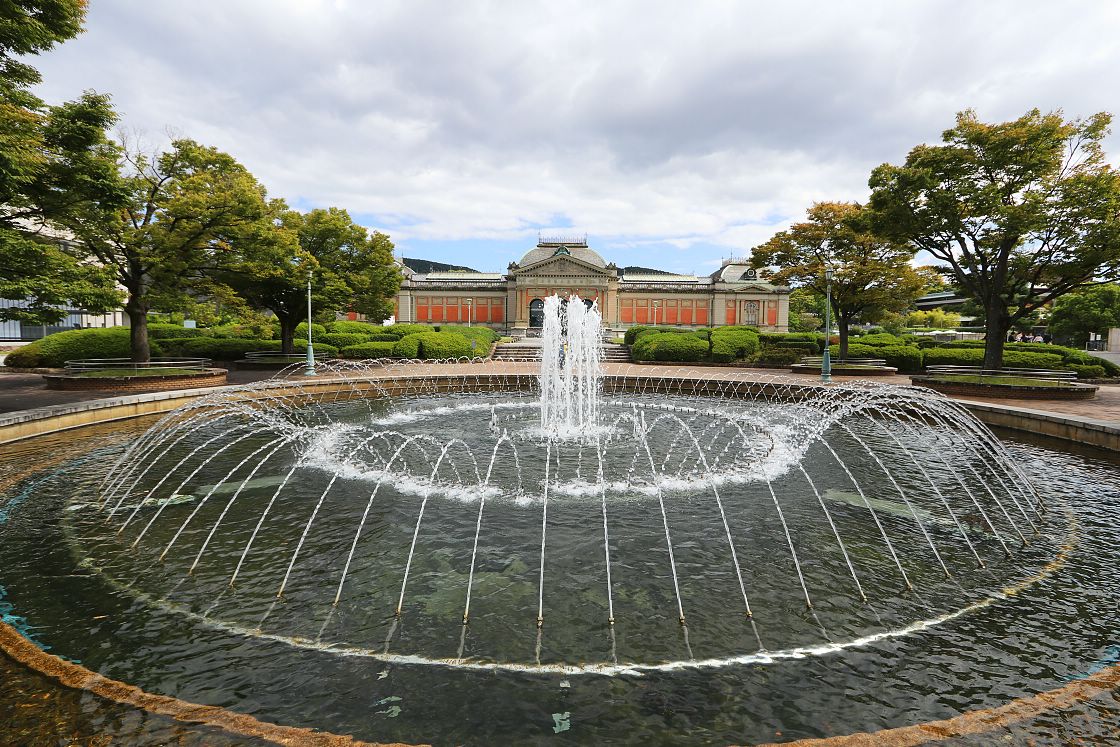 All recommended measures to avoid the spread of Coronavirus were followed in the making of this video.
Discover more