Rakuhoku, as the northern part of Kyoto is known, was the area chosen in ancient times to locate the imperial villa and the location where emperors would retire to. Many artisans and practitioners of traditional arts have also gathered in Rakuhoku, creating a sophisticated ambience. With many universities nearby, the district is filled with imaginative shops, cafes and bookstores, and is also well known as an area where ramen shops compete furiously for customers. Because there are few tourists, those who truly know Kyoto love Rakuhoku for its tranquility and rarely divulge its existence to others.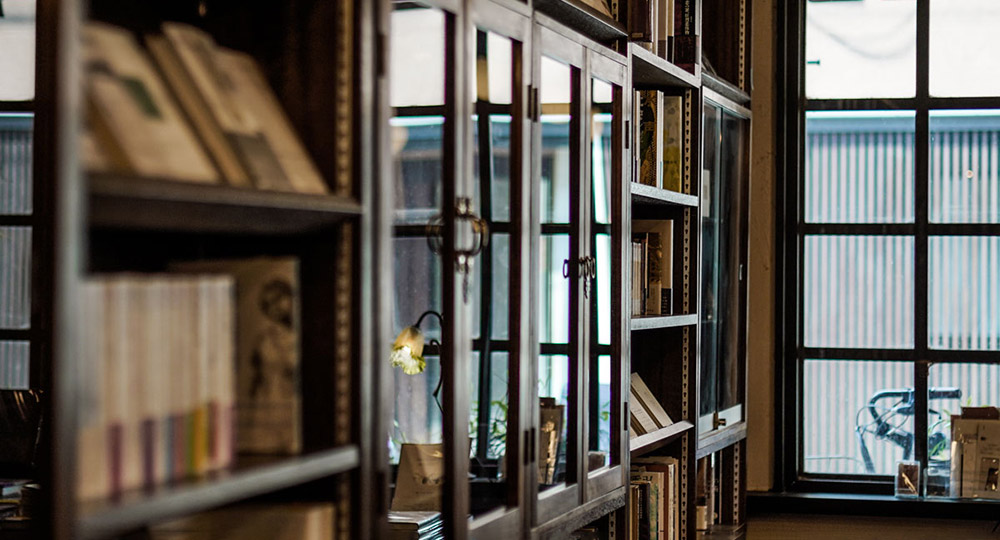 Travel Schedule
Departure from Demachiyanagi Station on Eiden to Kurama

Demachiyanagi is the gateway to the northern part of Kyoto City. Eizan Electric Railway provides access to 14 stations from Demachiyanagi to Kurama.
Known fondly by the nickname "Eiden," the railway company's trains go clickety-clack, clickety-clack as they leisurely work their way around the foot of the mountains. Winding through urban and residential areas, Eiden takes passengers to a completely different world, filled with rice paddies and beautiful panoramas in merely 30 minutes. Gazing out the train windows at the changing scenery along the railroad is one of the great pleasures of taking Eiden. Lucky passengers will find themselves aboard the Kirara, a train designed to provide especially excellent views. The Kirara runs once or twice an hour.
Arrival at Kurama Station

According to legend, Minamoto no Yoshitsune, Japan's most famous historical tragic hero, trained in Kurama as a child, and learned the art of warfare and swordsmanship from a tengu demon that he met. kurama Station has a charming atmosphere that seems to come out of the past. Here, visitors will find an introduction to the Fire Festival, one of the Three Great Festivals of Kyoto held at Kurama every year on October 22, and an exhibit on Minamoto no Yoshitsune. As people leave the station, they are greeted by a dark red tengu head. It is a popular site for taking snapshots. Take a deep breath of the pure air and head next to Kurama-dera Temple!
On foot, approximately 3 minutes
Kurama-dera Temple

Kurama-dera Temple comes into view soon after leaving the station. Although the walk up the mountain to the main temple takes 30 minutes, a convenient cable car is also available. It is said to be the shortest cable car in Japan. The only licensed railway to be operated by a religious corporation, the cable car costs 100 yen, but it is considered a donation, and passengers receive a commemorative ticket in the shape of a lotus petal instead of a ticket. We recommend taking the cable car one way and walking the other, to enjoy the natural scenery.
From Tahoto Station at the top of the cable car route, it is a 15-minute walk to the main temple. Kurama-dera Temple was founded in 770 when Gancho, the leading disciple of Ganjin who came with him from China, built a hermitage in 770 and enshrined Bishamonten (Vaiśravaṇa) within. Mount Kurama is believed to be the source of great spiritual energy, and the hexagram located at the front of the main temple is said to be the focal point. People line up, waiting for their turn to stand at the focal point and test their paranormal powers.

Address:

1074 Kurama Hon-machi, Sakyo-ku, Kyoto

Visiting hours:

9:00 a.m. to 4:30 p.m

Admission:

300 yen

Telephone No.:

For the Hardy Traveler

Further into the mountains, beyond the main building of Kurama-dera Temple is Reihoden, where the Bishamonten Sanzon Triad, designated as a National Treasure, is kept. The location where Minamoto no Yoshitsune is said to have met the tengu can also be visited, and legend has it that his training included jumping among sugi (cedar) tree roots that cover a trail that visitors can walk along. Those who continue beyond Okunoin and Mahoden will reach Kibune. While some visit only the main temple, many others enjoy the hike to Kibune Shrine.

Kibune Shrine

This shrine is dedicated to the god of water. It is also the birthplace of writing wishes and of votive horse tablets. Long ago, people would go to Kibune Shrine and offer a white horse if they desired sunny weather and a black horse for rain. As the horse was a very valuable possession, the custom changed so that wooden tablets with a picture of a horse were given in place of an actual horse. This became the ema, or votive horse tables, that are offered at shrines throughout Japan today. The lanterns and arching autumn trees along the stone stairway leading to the shrine create a mystical air in the evening when everything is lit up. The fortunes drawn at Kibune Shrine are called "mizu uranai mikuji." When you place the white strip of paper in the water, the letters become visible, telling your fortune.

Address:

180 Kurama Kibune-cho, Sakyo-ku, Kyoto, Kyoto Prefecture

Visiting hours:

6:00 a.m. to 8:00 p.m. (until 6:00 p.m. from December through April. Good luck charms, fortunes and stamps: 9:00 a.m. to 5:30 p.m.)

Admission:

There is no admission charge to the grounds

Telephone No.:

URL:

http://kifunejinja.jp/ - Japanese

Access:

Take Eizan Electric Railway to Kibuneguchi Station. It is a 30-minute walk. Take Eizan Electric Railway to Kibuneguchi Station, then Kyoto city bus 33 to the Kibune bus stop. It is a five-minute walk.
Note: Kyoto Bus operates from March 20 to November 30 between the hours of 10:00 a.m. and 4:00 p.m. They do not operate on weekdays between the second week of December and mid-March except for New Year's.

Of course, you can also take Eiden to Kibune and visit Kurama-dera Temple, taking the opposite route. For those taking that route, a hot spring awaits them, ready to wash away the fatigue from their mountain travels.
11:10 Shuttle bus from Kurama Station to Kurama Onsen
Arrive at Kurama Onsen

Made of pure hydrogen sulfide, the water of Kurama Onsen is brimming with minerals and is said to have healing effects for neuralgia, diabetes and lumbago, and it is known for its beautifying effects for the skin. Kurama Onsen offers two package deals. The Rotenburo (open-air bath) package for 1,000 yen includes use of a coin-operated locker, the washrooms/showers, the hair dryers, and soap and shampoo for washing. The Higaeri (day trip) package for 2,500 yen includes all of that, plus use of the main bathing area inside and the lounge, and comes with bath towels and a yukata (for on-site use only). An excellent place to enjoy nature, visitors soak in the outdoor bath and gaze at the magnificent mountains. For convenient access, the onsen has a shuttle bus that runs to Kurama Station.
Duck Hotpot for Lunch

With your mind and body healed by the natural hot spring water and the alpine beauty, eat a delicious meal made from ingredients raised in the clean air and water of Kurama. In summer, there is sweetfish (ayu) and in winter, botan nabe (wild boar hotpot). Among the wonderful ingredients are free-range chicken, mountain vegetables and tofu. But if you just can't make up your mind, the kamo nabe (duck hotpot) just might be the ticket!

Address:

520 Kurama Hon-machi, Sakyo-ku, Kyoto

Business hours:

11:00 a.m. to 8:00 p.m. (last order and outside bath time in winter)

Cost:

Duck hotpot, 2,000 yen

Telephone No.:
13:10 – Shuttle bus to Kurama Station




13:18 – Train from Kurama to Shugakuin Station
13:42 – Arrive at Shugakuin Station




On foot, approximately 22 minutes
Manshu-in Monzeki Temple

This is finest temple in Rakuhoku. The word "Monzeki" signifies a priest of aristocratic or imperial lineage. After walking up the long approach, the elegant Chokushi (Imperial Messengers') Gate appears right before your eyes. On either side of the gate are five broad, white stripes, running horizontal along the wall and expressing a sense of dignity. Prince Hachijo Toshihito, who built the Katsura Imperial Villa, constructed Manshu-in along with Ryosho Shinno, and Manshu-in was known as the "Lesser Katsura Imperial Palace" for its beautiful appearance. The rock garden, viewable from the refined Main Hall and the Small Study (Oshoin and Koshoin), has maple trees planted around white sand that represents a flowing river. In fall, the deep red of the maple leaves reflects on the white sand and the green moss, creating a view so beautiful you will want to sit forever and gaze upon it.

Address:

42 Ichijo-ji Takenouchi-cho, Sakyo-ku, Kyoto

Visiting hours:

9:00 a.m. to 5:00 p.m. (last entrance at 4:30 p.m.)

Admission:

600 yen

Telephone No.:

URL:

http://www.manshuinmonzeki.jp/ - Japanese
On foot, approximately 20 minutes
For some reason, the Rakuhoku area has a surprisingly large number of sophisticated cafés and dessert shops. Going beyond the framework of conventional Japanese and Western desserts, these shops use bold ingredients to create fine culinary works.

Ichijo-ji Nakatani

Located in a remodeled home, this confectioner has been in business for more than half a century. Exquisite combinations of traditional Japanese and Western desserts, the confections are very popular. Among their famous desserts, their silken green tea tiramisu is a special delight that brings to mind the image of a rock garden. Made with soymilk, high-quality fresh cream and the finest cheese from Italy, this tiramisu derives its special unique flavor from the generous portion of green tea used. Although it is sold in limited quantities only, it can be ordered online as well (with a one-month waiting list).

Address:

5 Ichijoji Hananoki-cho, Sakyo-ku, Kyoto

Business hours:

9:00 a.m. to 7:00 p.m.

Closed:

Wednesdays (except November)

Telephone No.:

URL:

http://ichijouji-nakatani.com/ - Japanese

Mushiyashinai

Opened in October 2006, Mushiyashinai derives its name from a snack found in Kyoto bentos. Inside the store are a wide range of cakes, cookies and more, portioned into cute shapes, like Kyoto-style temari (ball) sushi. The owner patissier continues every day to create new desserts with all the delicate sensitivity of a young woman.
A cross between Western and Japanese traditions, the menu is composed mainly of items such as tofu cheesecake, green tea tarts and Mont Blanc, in which Japanese ingredients are fused with Western dessert tradition. Their signature products are confections that use tofu for a delicious, healthy dessert. Eating in the comfortable café is a great way to relax.

Address:

78 Ichijo-ji Satononishi-cho, Sakyo-ku, Kyoto

Business hours:

10:30 a.m. to 7:30 p.m.

Closed:

Mondays (Tuesday if Monday is a holiday)

Telephone No.:

URL:

http://www.648471.com/ - Japanese
On foot, approximately 6 minutes
Shisen-do Temple

Ishikawa Jozan, the samurai retainer of Tokugawa Ieyasu (founder of the Edo Period) and poet, lived his final years here as a recluse. As you work your way along the temple approach deep into the calm bamboo grove, the elegant temple grounds of this mountain abode comes into view. The name, literally meaning "Temple of the Great Poets," is derived from the Poet's Room in the main hall where portraits of 36 famed poets of China hang with poems that Ishikawa wrote himself.
The beautiful garden, tended with great care, reflects the elegance of each season, and the satsuki azaleas in early summer and the autumnal leaves in fall are particularly renowned. The shishi-odoshi, a hollow bamboo tube that tips and knocks against a rock when a slow stream of water fills it, occasionally breaks the tranquility with a charming clink. It is said to have been the invention of Ishikawa. Whether due to the allure of the sound of the falling rain or the mesmerizing gurgling brook, it is always difficult to leave Shisen-do Temple.

Address:

27 Ichijo-ji Monguchi-cho, Sakyo-ku, Kyoto

Visiting hours:

9:00 a.m. to 5:00 p.m. (last entrance, 4:45 p.m.)

Admission:

500 yen

Telephone No.:

URL:

https://kyoto-shisendo.net/ - Japanese
On foot, approximately 15 minutes
Keibunsha bookstore at Ichijo-ji

This is not merely a bookstore. Keibunsha at Ichijo-ji selects their books with a discerning eye and a unique perspective, stocking their shelves with a variety of books, along with stationery supplies, magazines, CDs and other excellent products from around the world. Even if you have nothing in particular in mind, browse the bookshelves, where you will find wonderful things to stimulate your mind and enrich your life. Keibunsha at Ichijo-ji is a special space where people have marvelous encounters. In the neighboring lifestyle annex, books and magazines are on display in a celebration of clothing, food and living, creating a wonderful ambience that will make you forget that time is moving forward. And while at the bookstore, maybe pick up a book or magazine with photographs to help remember your journey of the day.

Address:

10 Ichijo-ji Haraitono-cho, Sakyo-ku, Kyoto

Visiting hours:

10:00 a.m. to 9:00 p.m.

Telephone No.:

URL:

http://www.keibunsha-store.com/ - Japanese
On foot, approximately 2 minutes
Dinner

The Ichijo-ji area along the Eiden line is famous in Kyoto for the rivalry of its ramen shops. Many restaurants here have achieved a level of ramen excellence that has become well established.

Takayasu

Brightly lit inside like an upscale café, Takayasu is a noted ramen shop. Located in Ichijo-ji, where ramen shops go head to head in battling for culinary excellence, Takayasu sticks out among the many outstanding restaurants. A cloudy white and rich-tasting broth is characteristic of Takayasu, which simmers its stock from pork bones and chicken carcasses for 22 hours. On the tables, garlic chive sesame adds a kick that brings out the flavor of the broth. Add it to taste! Coming in a generous helping, the curry-flavored fried chicken (kara-age) is a popular accompaniment to the ramen.

Address:

10 Ichijo-ji Takatsuki-cho, Sakyo-ku, Kyoto

Business hours:

12:00 p.m. to 11:00 p.m.

Price:

Ramen: 780 yen, Kara-age (3 pieces): 450 yen

Telephone No.:

URL:

http://takayasuramen.com - Japanese

Chinyu – Main Location at Ichijo-ji

Established more than a half-century ago, Chinyu is a standard among Kyotoites seeking ramen with a chicken back fat base and a white broth. Slowly simmered from chicken carcasses, whole chickens and legs, the white broth has a healthy amount of collagen. To the mellow flavor of soy sauce crafted by traditional makers, fresh chicken back and other fat is sprinkled in to create the Kyoto version of soul food, a tradition that is forever unchanging. Pleasing to the eye with a smooth flavor!

Address:

24 Ichijo-ji Haraitono-cho, Sakyo-ku, Kyoto

Business hours:

11:00 a.m. to 0:00 a.m.

Price:

Ramen (regular size): 580 yen, Hanchan meal (regular ramen + small fried rice): 830 yen

Telephone No.:

URL:

http://www.chinyu.jp/- Japanese
18:43 – Departure from Shugakuin Station to Demachiyanagi Station
18:49 – Arrive at Demachiyanagi Station
If using the Kurama/Kibune All-Day Package, change back to Keihan Electric Railway at Demachiyanagi Station and return home. Riders may get on and board again at Sanjo Station to enjoy a bit of shopping in central Kyoto.
Area Map